The most glaring difference between a developed and developing country?  The earthy tones of the landscape, clouded by the dust and dirt kicked up on a daily basis.  Myanmar was definitely the earthiest I've visited.  The country, despite being the second largest in Southeast Asia by landmass, has been one of the slowest to develop due to political strife.  A majority of the population is Buddhist and Burmese temples are a massive draw.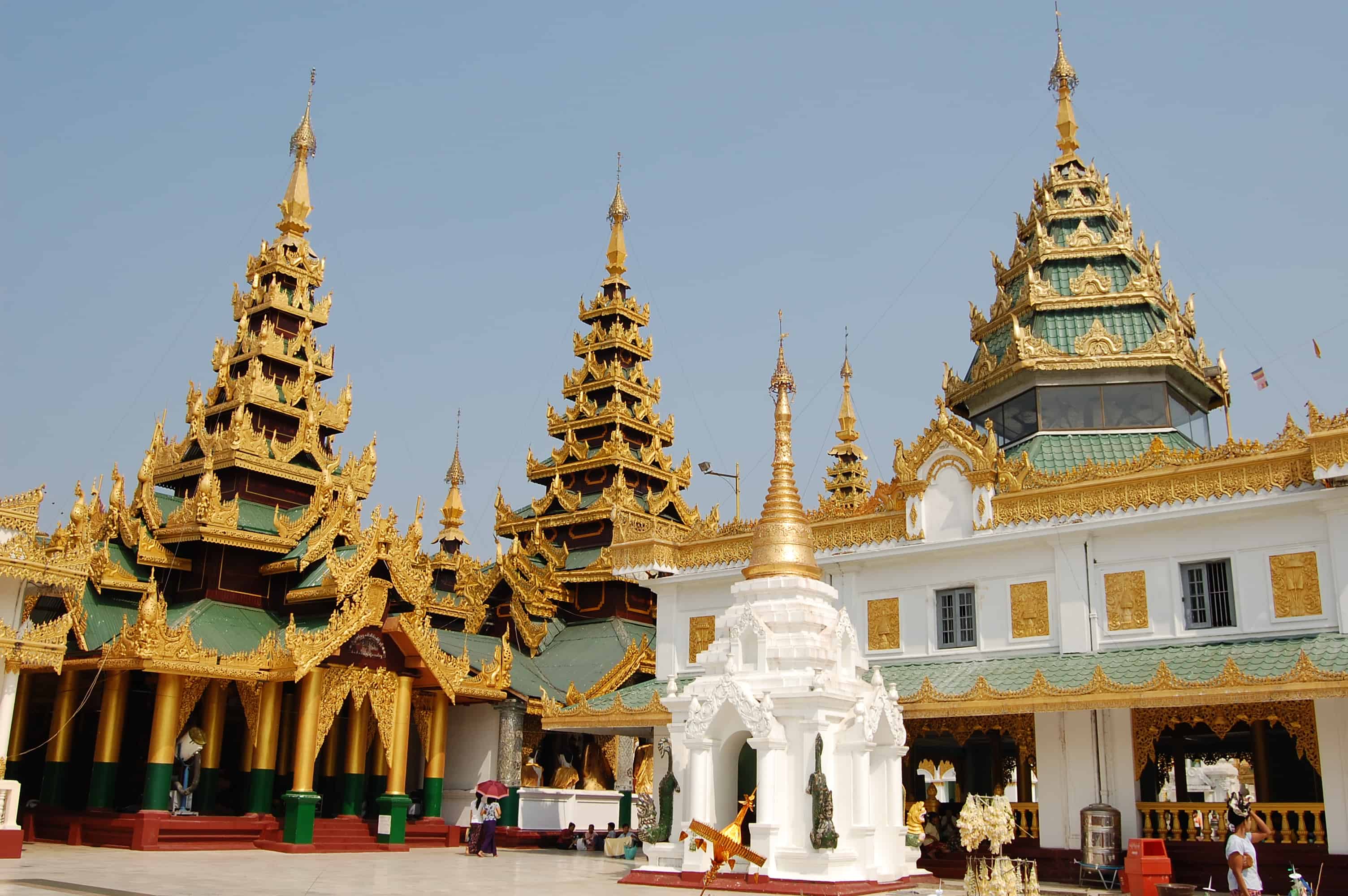 Shwedagon Pagoda, Yangon (capital city)-said to contain 8 Buddha hairs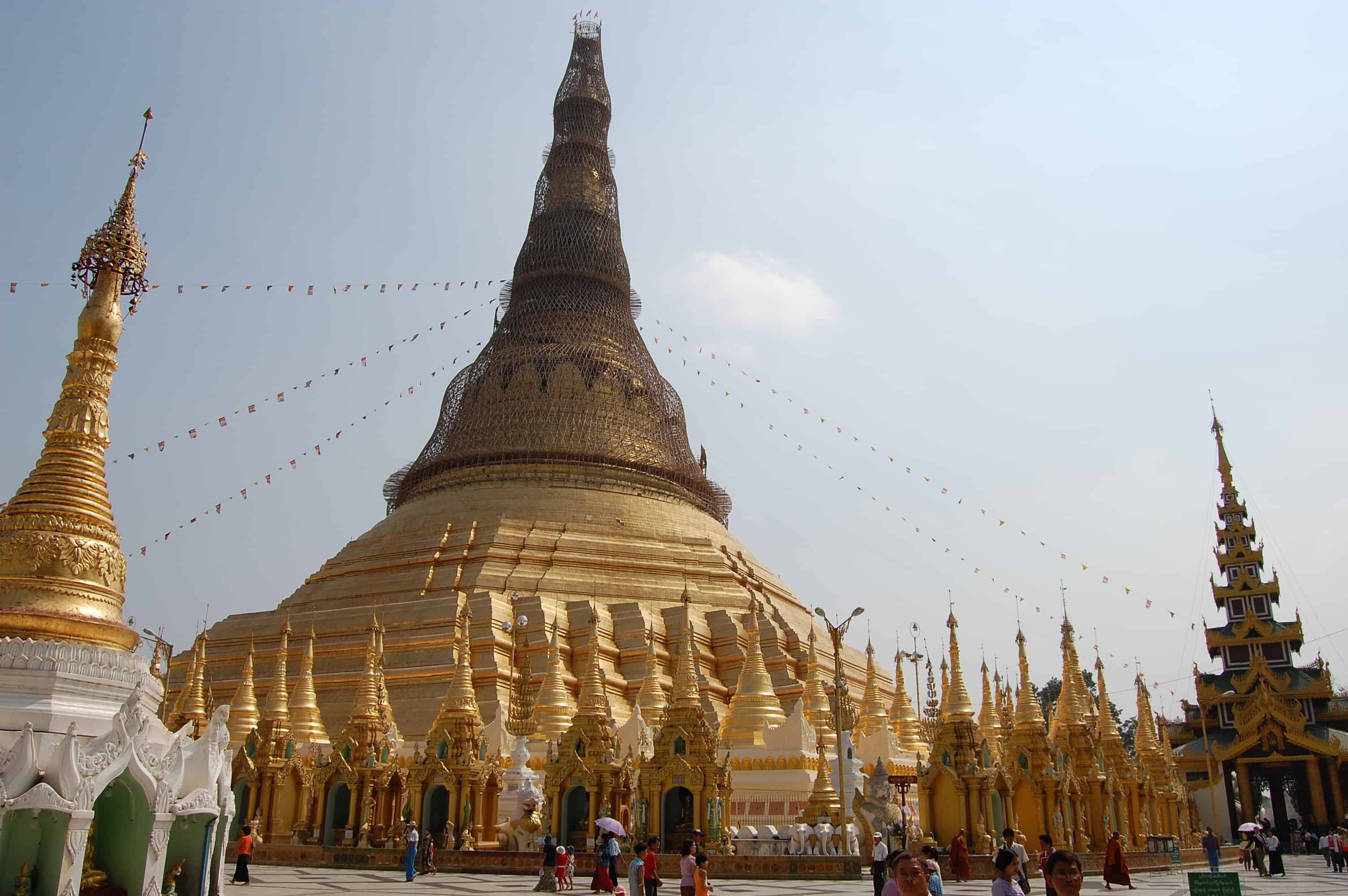 Shwedagona Pagoda, oldest pagoda in the world at 2600 yrs old.  Gold plated dome topped by a stupa containing 7000 diamonds, rubies, topaz, and sapphires (Burma is gem rich)
Bagan is Burma's temple capital, rivaling Angkorwat in its grandeur without the crowds.  The best form of transport around Bagan was a horse drawn carriage.  Plodding along the dirt roads, I felt like I was in a different era.  The entire city was tinged in shades reminiscent of the older parts of Laos or Cambodia.   Well preserved and uncorrupted, sunset views from Shwe San Daw Pagoda reveal a landscape littered with temples as far as the eye can see.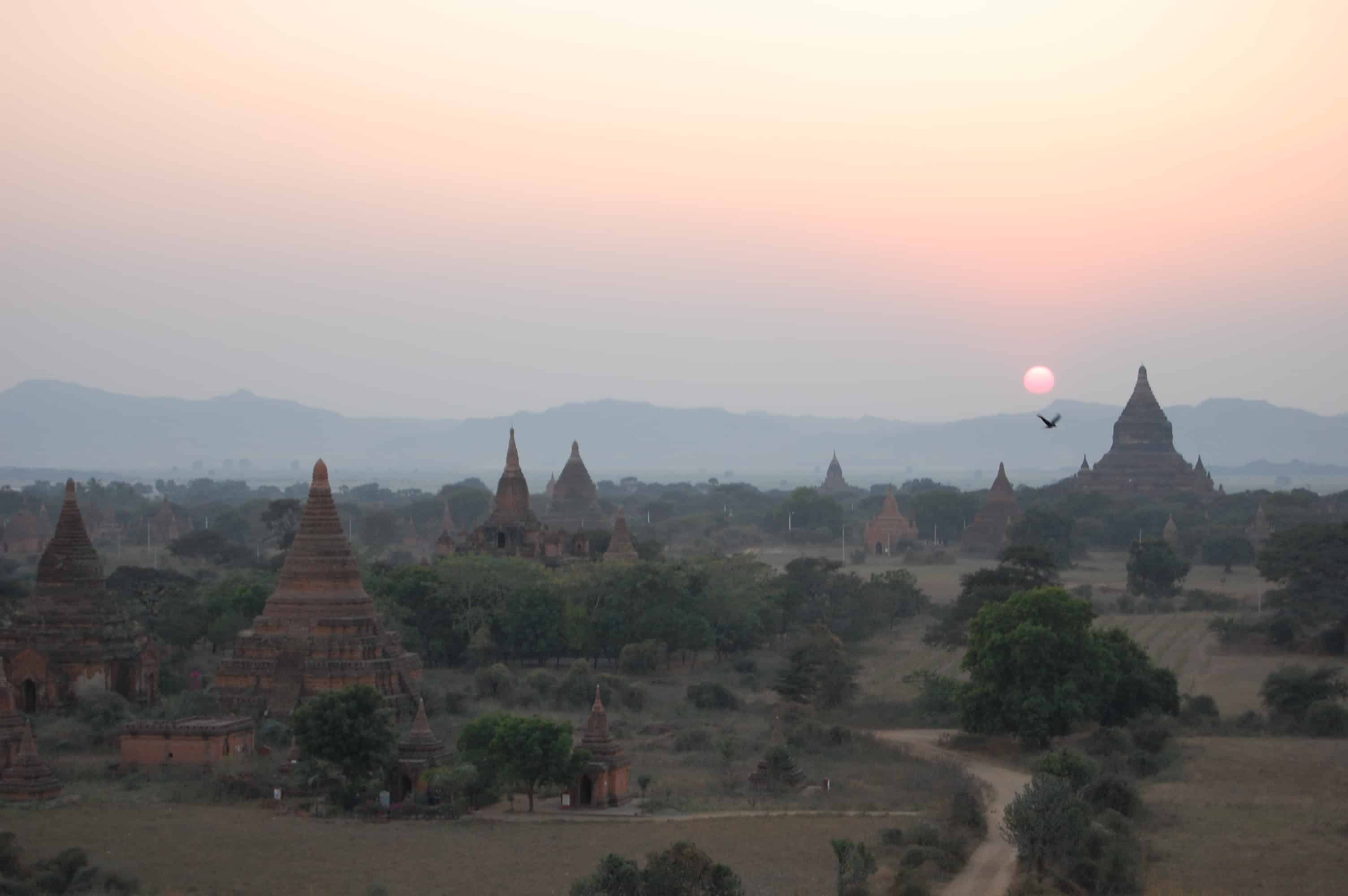 Sunset in Bagan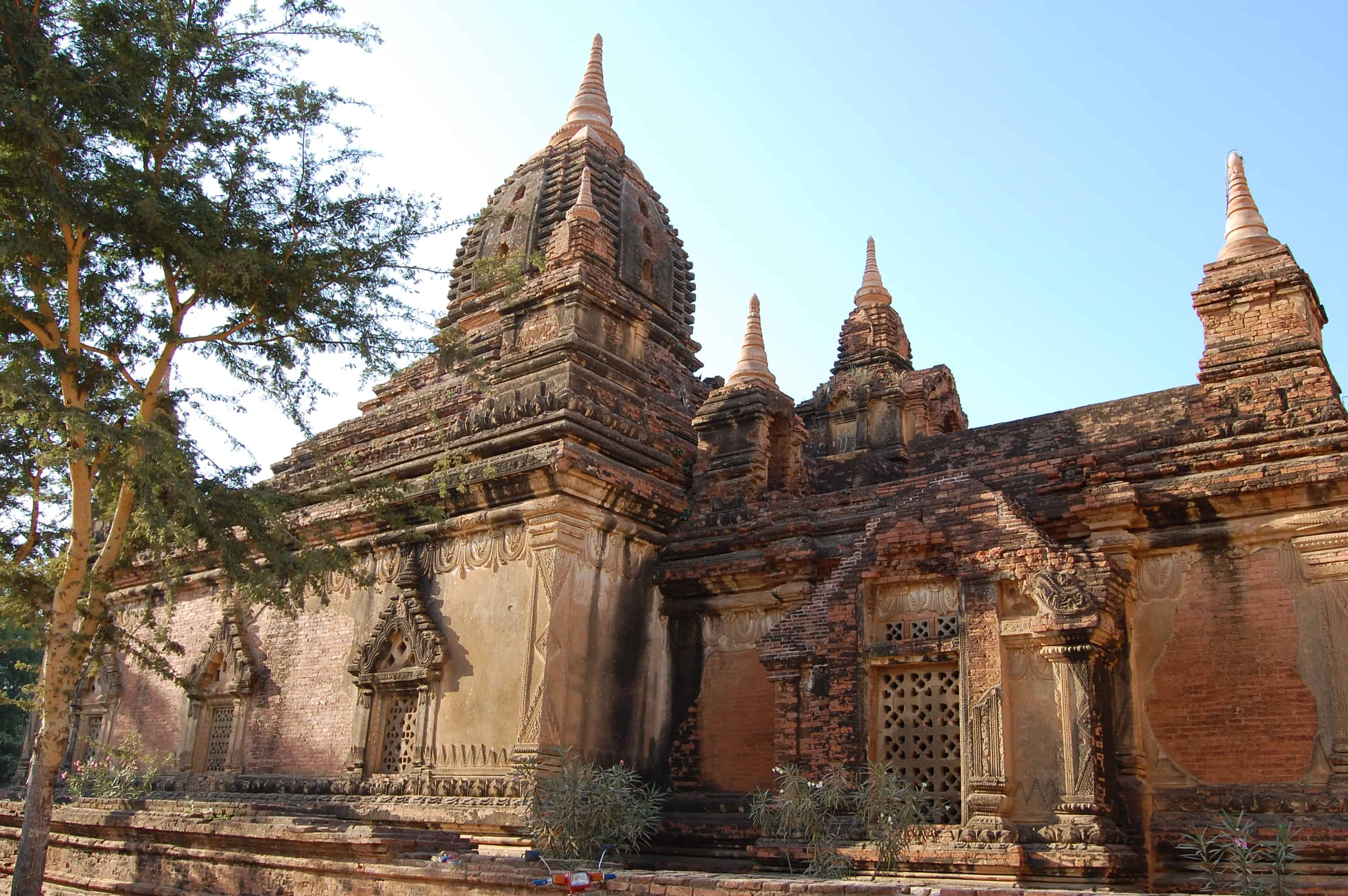 Gyubyauk  Gyi Temple-Built in 1113 AD, one of the finest temples in the early period, decorated with carvings on the exterior and jataka paintings on the interior.
Myanmar or Burma? Burma's name was officially changed by the ruling junta to Myanmar in 1989, but considering my old Burmese roommate still refers it to Burma, so do I.  The names have the same meaning, but Burma is a colloquial form the locals tend to still use.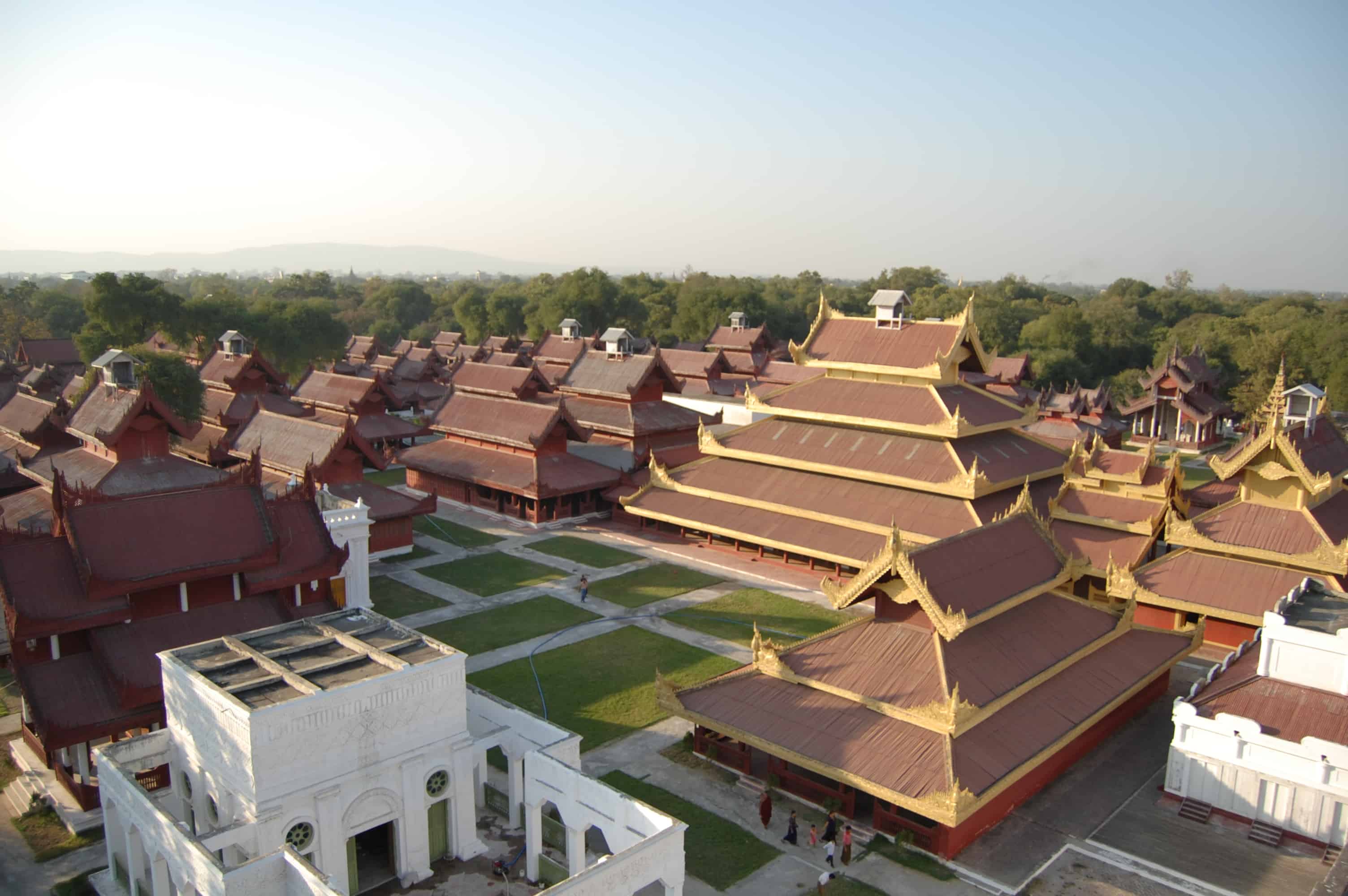 Mandalay palace, the last royal Burmese palace
Stupas are Buddhist monuments used to house relics, commemorate Buddhist events, and offer a place for meditation.   They are typically dome shaped with a spire rising out on top.  Positively stupefying.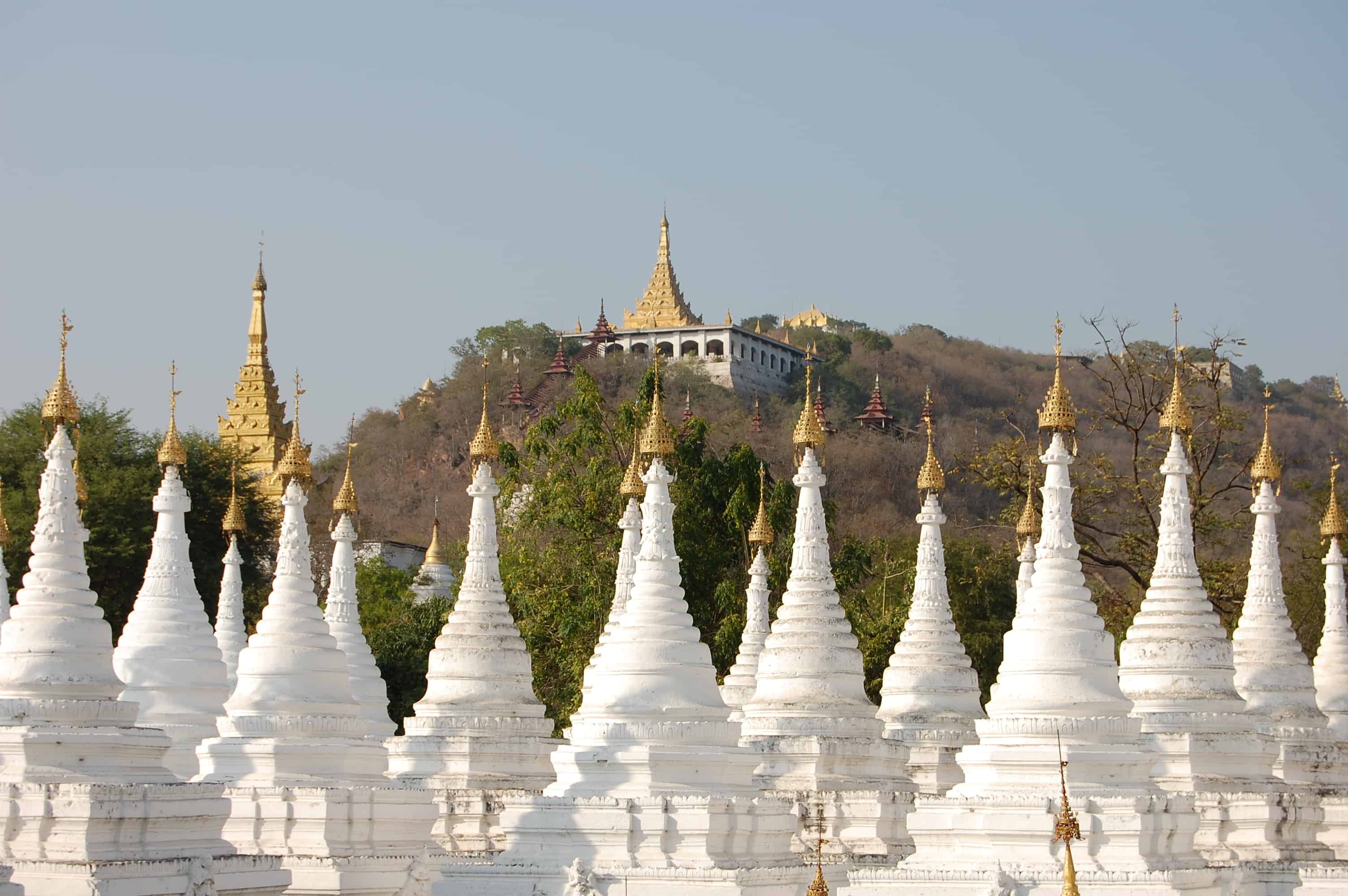 Sandamuni Pagoda, Mandalay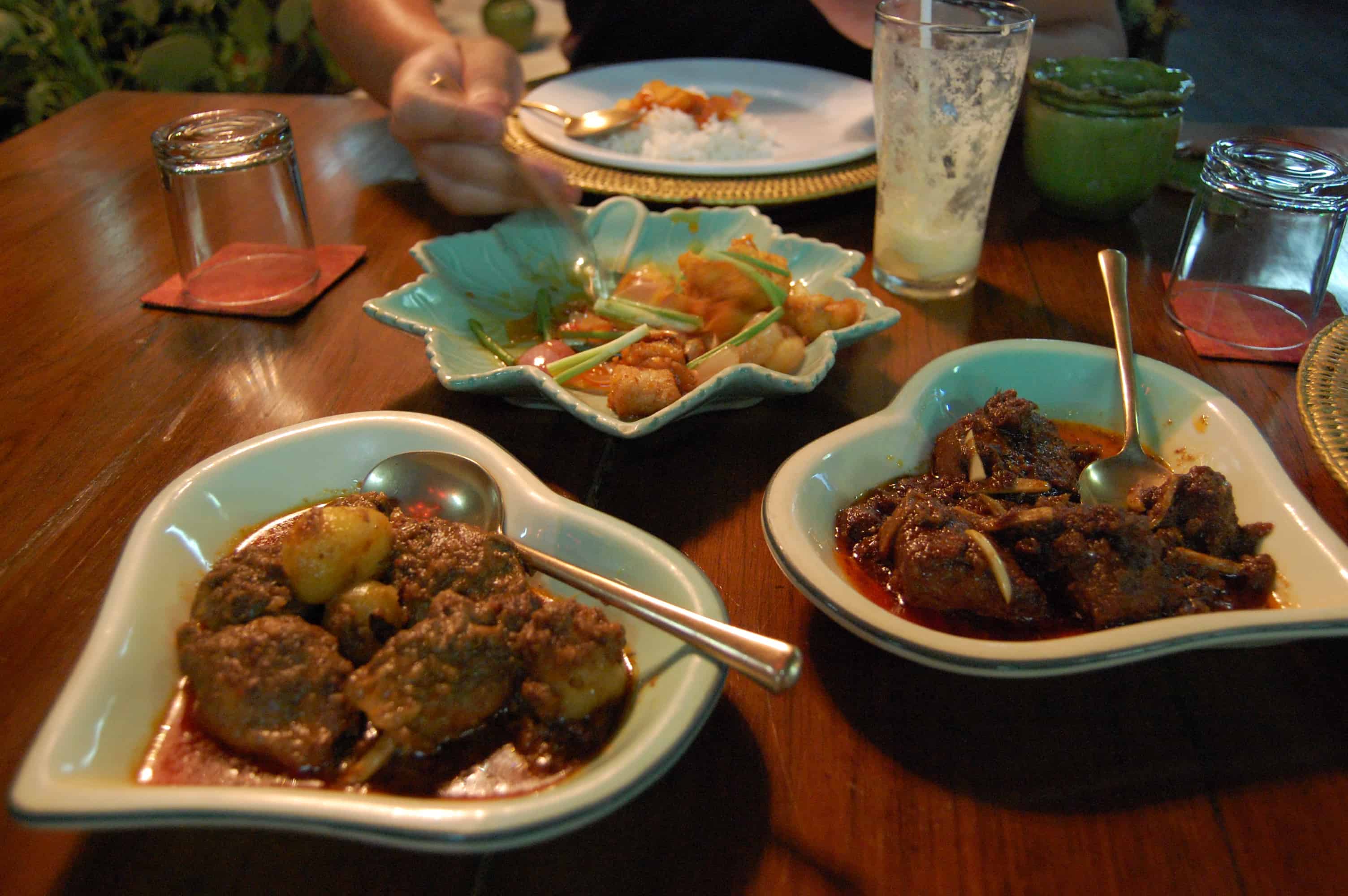 Burmese food-sampling of lovely curries
Back in 2009 the most popular billboards around town were of lubricant oil, an industry thriving from maintaining second hand imported cars.  As a result of these imports, the driver's side of the car is on the complete opposite side of expectation.  Burma actually switched from driving on the left side during British colonial days to driving on the right.  In most countries the steering wheel would be placed on the left, but the second hand imports have steering wheels on the right.  Just one of the ways traveling reminds us that conventions, sometimes arbitrary, can be meddled with.