Mother's Day is a fabulous reminder to appreciate the supermom in your household.  Mom probably works daily to take care of the kids, the house, and even other adults.  In 2019 it falls on Sunday May 12, so set aside time this weekend to highlight how much you love the mom(s) in your life.
Surveys show that Moms would love a nice meal, gift card, or the day off, but we'd like to get give a few more gift ideas Moms can truly appreciate.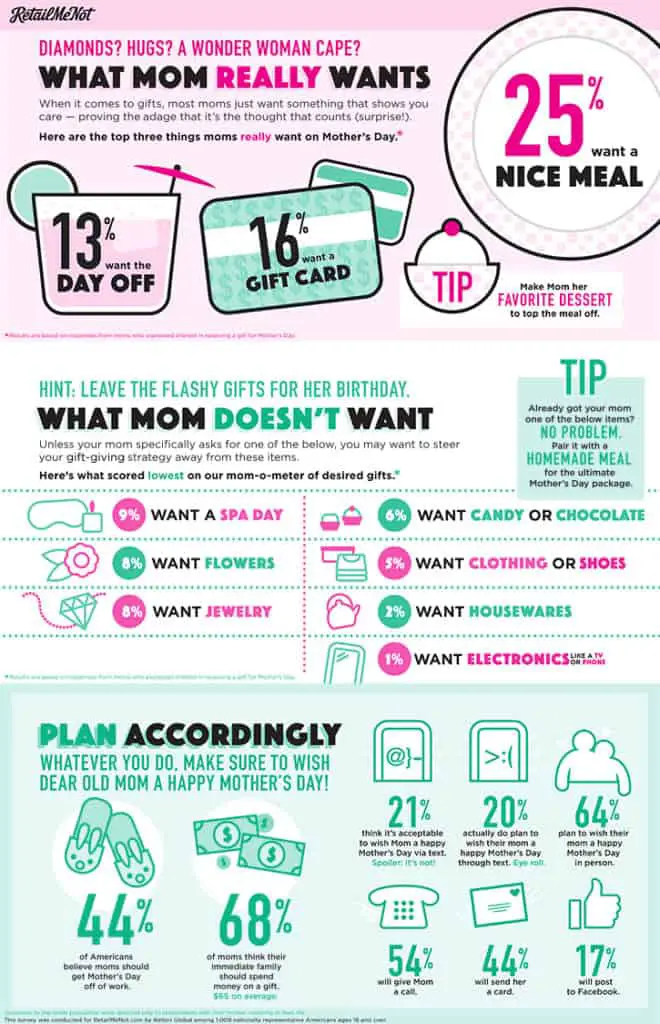 Get Away
Staycation – Splurge on a hotel or Airbnb (this link will give you $50 towards your first stay) for Mom.  Sometimes a bit of peace and quiet away from the chaos of a houseful of kids is just the medicine.
Movie – It is downright difficult to get a block of 2-3 hours alone, especially with littles.
Gadgets
The Echo Show combines the Alexa voice activated home system with visuals.  You can make calls, see photos,to-do lists, or music lyrics, watch Amazon video content or security cameras, and operate home appliances like lights, TV, thermostats.  It can hear you even when music is playing.

Audible membership allows you to listen to an unlimited, ad-free, large selection of audiobooks.
Kindle Unlimited gives Moms unlimited reading access to over 1 million books.
4 months of heavily discounted Amazon Music.
Blinkist – Does Mom have books she's struggling to finish?  This service condenses nonfiction books into digestible, shorter summaries.
Household Gifts
Look, it's a bit cliche to buy household items for a mom because quite frankly it's a gift for the household.  Some people do appreciate the effort, so it is still an option, though it really shouldn't be the first choice.
Instant Pot – The internet sensation is part pressure cooker, slow cooker, steamer, and even an extra saute pot.  It's programmable and multifunction usage has spawned an entire subculture of instant pot fans and recipes.
Time
If Mom is a new parent, it's especially worthwhile to give gifts for her, instead of the baby.  Sure you could buy a few things to make her parenting life easier,
Break From Emotional Labor
Meal Planning, Household Chores Planning, Grocery shopping, Administrative Work  – A free pass for the day isn't quite enough..at least a week to let Mom know you appreciate her labor.  Many of her efforts are in her head, like buying toilet paper when it's running out, or planning the next pediatrician appointment (or even finding a pediatrician in the first place, if the timing is right!)
Some of these can't be outsourced outside of the home very well, but here are a few options:
Effortlessly Healthy – Meal delivery service that provides you a menu and delivery of ready to eat emeals.
Blue Apron – Ingredients and recipes show up pre prepared and ready to cook.  Experience a home cooked meal without prep work.
Amazon Fresh – Grocery Delivery that saves you the trip.
Amazon Home Services – Home services gives a curated selection of service providers in cleaning, installation, furniture assembly, etc.
If Momma doesn't already have Prime, have 1-2 day delivery and a host of other benefits (video, etc) is a nice luxury.

Pampering
It's human nature to want to feel good, especially about ourselves.  Local providers are best for this.
Massages
Pedicure/Manicure
Spa Treatments
The Thought
These fall under the category of nice to have but somewhat generic.  At least you remembered!