Seeing a child in pain is one of the most difficult parts of parenthood.  Given how active kids are, they are bound to get sick and suffering a cold or cough is quite a common occurrence.  Heading to the drug aisle of the local pharmacy may be one of your first tactics. However, according to the American Academy of Pediatrics (AAP), over the counter medications are not effective in dealing with young kid's coughs and actually pose health risks for children younger than the age of 6.
An alternative for treating sore throats (for both your little one and yourself) are home remedies and natural medications. These are safe, free from harmful ingredients, cheap and useful for adults too.
Here are some top natural remedies for dealing with a sore throat:
Salt Gargle:
Gargling with salt water is an ancient method of dealing with an aching throat and it really works! It helps clear the mucus and bacteria from the throat and helps soothe the aching throat. Salt gargle is appropriate for children above the age of four (so that they are old enough to learn how to gargle properly and not swallow the water).
Honey has an incredible number of uses and benefits and one of them is helping heal an aching throat. Research shows that honey is more effective in dealing with a sore throat than any other over the counter cough syrup.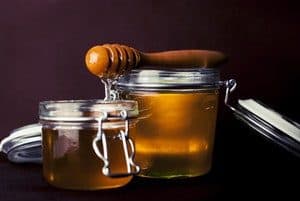 Apple Cider Vinegar:
Apple Cider Vinegar is another one of those miracle products that is famous for its numerous antibacterial uses. Because it is acidic, it helps prevent bacteria from spreading and breaks down mucus in the throat. A typical dosage for treatment of cough includes two to three teaspoons taken three times a day.
Lemon Water:
The astringent juice will help in creating an acidic environment for bacteria and viruses and help shrink your swollen throat. Drinking a glass of lemon water every day can also be very beneficial for your overall health.
Ginger tea:
Ginger contains anti-inflammatory properties and so can help in relieving a dry and aching throat. Cut around 20 grams of ginger and allow it to brew in hot water; ginger tea can be extremely soothing and because of its anti-inflammatory properties help relive a cough.
Coconut oil:
Coconut oil is full of antioxidants which are antiviral and antibacterial. Coconut oil is great for preventing the cold as it helps to boost the immune system. It can be mixed with lemon and honey tea to form a superb immune boosting syrup.
Cinnamon:
Cinnamon combined with honey makes a killer combination. Because of their antibacterial and antiviral properties it makes for an ideal combination in combating the cough.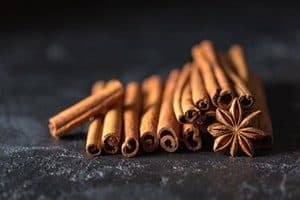 Here are some additional tips for helping alleviate your child's cough:
It's important that you make sure your little one is getting plenty of rest. Fighting an infection takes a lot of energy and so when your child is resting, he is in fact, healing. Even if he doesn't stay in bed the whole time it's alright; as long as he's not doing anything strenuous and is feeling relaxed that's good enough.
It is extremely important that you keep your little one hydrated when he shows symptoms of a cough or cold. Research shows that drinking lots of liquids can help in alleviating a runny nose and cough. If the cough is particularly bad, heating up the beverage may help reduce the symptoms of a cough even more.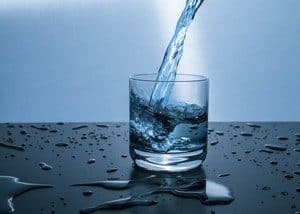 By taking in moist air, a person is able to loosen the mucus that is present in their nasal passageway. Steaming can be done by placing a humidifier in your child's room. It can also be done by taking a hot bath; make your child sit in the bathtub for a while and inhale the steam.
Recommended natural cough drops:
1)    Herbion Naturals Cough Drops with Natural Honey Lemon Flavor
These are high quality cough drops containing extracts from medicinal herbs that have been used for centuries to cure coughs and sore throats. Some of these include ingredients such as eucalyptus oil, menthol, licorice root and Malabar nut tree leaf. Containing a sweet honey and lemon flavor, these cough drops are a pleasant, effective and natural way to deal with that nasty cough. The formulation is free of artificial flavors, nuts and gluten and can be taken by both adults and children above the age of two.
2)      Ricola The Original Natural Herb Cough Drops
The recipe used to make these unique cough drops has not changed since 1940! Consisting of 13 different herbs such as speedwell, burnet, horehound, blossom, mallow and sage, the recipe to make these drops has been invented by the owner of the company herself and is a closely guarded secret.   Grown using natural methods and consisting of only natural flavorings, this is a safe and effective remedy to cure your cough.
3)      Zarbee's Naturals 96% Honey Cough Soothers
These cough soothers have been designed to help coughs that are associated with dryness, hoarseness and irritation. They include zinc, vitamin C and Echinacea to help support the immune system. Free from artificial flavors, sugars and colors, these cough soothers are safe and effective. They are suitable for adults and children above the age of five (there is a risk of choking for children under the age of five).
At times it feels like essential oils have taken the mom community by storm!  Sweetened by stevia, they are infused by thieves essential oils and produced by a prominent brand in the essential oil world, Young Living.