Constantly looking after your little one can get physically and mentally exhausting. And let's face it; babies and toddlers DO need constant care and attention.  If you're trying to survive your first trip abroad, it can get even more cumbersome when sleep schedules are disrupted and babies get fussy.
That's where Pack N Plays come in! They are versatile and offer respite for tired babies (and parents). You can use it as a regular crib to put your baby down to sleep. It can be a safe and enclosed area where your little one can play so you can get a well-deserved break. And you can pack it up and take it along with you when traveling so your baby has a safe and familiar place to sleep and play.
There are tons of brands selling Pack N Plays all claiming to be the 'best'. Before purchasing one, you should consider the following factors.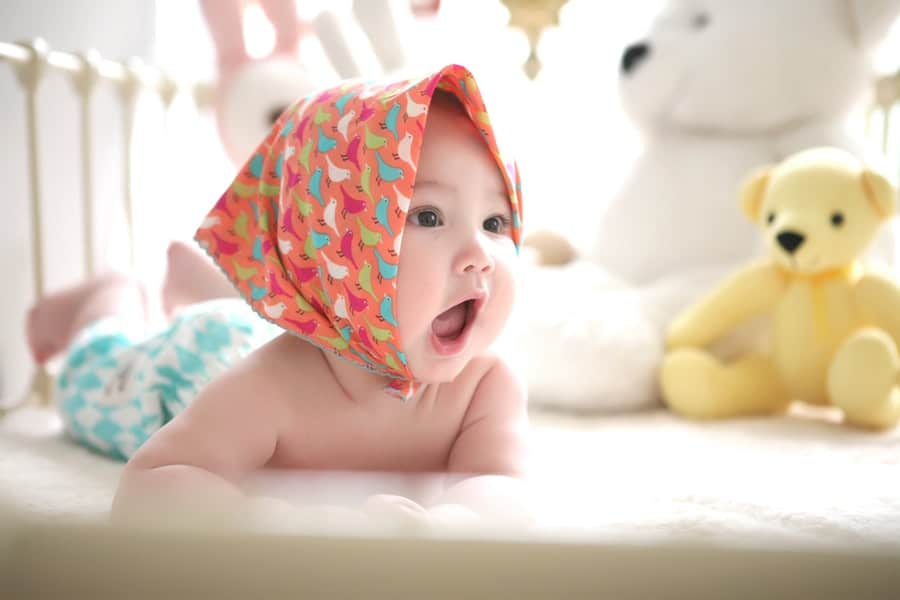 Buyer considerations when purchasing a Pack N Play (for travel):
Lightweight/portable:This is perhaps the most important metric to consider when buying a Pack N Play for travel. How much does it weigh? Does it come with wheels and will you be able to easily move it from one room to another? Does it come with a comfortable bag to carry that you can take with you in a plane? Does it fit inside a backpack?
Durability: Does it stay in place while your toddler is jumping inside it or does it tip over? Is it stable and secure or is there significant wear and tear through use? If you own a cat you should consider if the material will withstand the cat's claws.
Comfort: The Pack N Play should have a well-padded mattress and provide your child with a comfortable area to sleep and play.
Safety: Safety will always be (and should be) the number one concern for all parents. It's important to consider if the Pack N Play is non-toxic and safe from harmful chemicals.   
Easy to use (set up, break down and clean):The last thing you want to do when you get to your hotel room is spend a frustratingly long time trying to set up the Pack N Play. It's important to get one that sets up and disassembles easily and quickly. Another important factor to consider is the ease of cleaning the product (which will definitely get dirty over a period of time!).  Check out these tips on how to keep your Pack N Play squeaky clean.
Due to the sheer variety of Pack N Plays in the market, it can be hard to decide which one to buy (especially if you're a first time parent). To help you out, we have reviewed 5 of the best Pack N Plays for travel in 2018.
Portable and very lightweight (11 pounds) – can be easily carried as a backpack
Free from harmful chemicals - PVC, lead or phthalates
Breathable mesh which allows for air to flow freely
The mattress (42" x 24" x 1") is thinner than that of other Pack N Plays
Expensive
It can take some time to fasten the Velcro tabs during assembly
Price $$​$
If you're looking for a Pack N Play that is light to carry, easy to use and free from chemicals, this one is it. It can easily fit into a backpack (folded up it measures about 23" x 12" x 8) and you can bring it on a plane as a carry on. Its weight and portability makes it one of the best options for parents that are frequent travelers.
Rigorously tested for chemical emissions, it is GreenGuard Gold Certified. The feature that parents rave about the most is the zippered side door; kids love the fact that they can get in and out on their own and it means a sleepy baby can easily be put down.
It is easy to assemble and disassemble (the company boasts of a 15 second set up time) although some customers do complain that fastening the Velcro tabs and putting the crib back in the backpack takes them a while.
Thick and comfortable mattress (5" x 41" x 1.2")
Extremely easy to assemble and disassemble (no lose parts to attach)
Removable and washable crib cover for easy cleaning
Does not fit into a backpack
No zippered side door for easy access to putting a sleepy baby inside
Smaller than other Pack N Plays (roughly 6.5 square feet of area) so not much place to play around
Price $$​$
Weighing only 11 pounds, this Pack N Play is extremely light and stylishly designed. It comes in a compact bag which makes it easy to carry, store or fit in any baggage space. It's super easy to set up and disassemble with one simple movement (the legs automatically unfold) and there is no hassle of extra parts that need to be attached.
The sides of the crib are made from soft mesh fabric; this allows for a well-ventilated space and also allows you to keep an eye on your baby while he's playing or sleeping. The crib fabric and the mattress cover (which is waterproof) can both be removed and machine washed, making for easy cleaning.
The fabrics used to make the BabyBjorn are Oeko Tex Certified, meaning they are safe from harmful chemicals and allergenic substances; you can feel assured that it's a safe place for your baby to sleep on.
Parents love the fact that the mattress is ultra-plush and comfy; it's also insulated so will help keep your baby warm and comfortable.
The drawbacks are that the crib doesn't have a zippered side door so your toddler can't access the crib on his own and it's harder to put down a sleepy baby inside. It's also a bit smaller than other Pack N Plays – this means it's a cozy place for your little one to nap but not a very roomy area to play.
Zipper door for easy access
Opens with one hand flick of the wrist
Folds easily with carrying case
Does not come with mattress
Price $
Weighing less than 15 pounds, this playard is  light and affordably priced. It comes in a compact bag which makes it easy to carry, store or fit in any baggage space. It's super easy to set up and disassemble with one simple movement that you can perform one handed.
The sides of the crib are made from see through lightweight mesh, and a zippered door allows the baby to crawl through during the day.  The padded floor is water resistant with a removable and machine washable lining.
The playard is a 60 inch hexagon with each side 27.5 inches.  It doesn't come with a very thick mattress but can fit other manufacturers' like the Dream On Me Baby mattress.  Some babies might still sleep on the padded floor.
Includes a removable bassinette that provides a safe place for your baby to sleep
Easy to set up and disassemble (features a push button fold for quick closing of the playard)
Features a canopy (to shield your baby from light when sleeping); the canopy has soft toys attached to keep your little one entertained
Small in size (23.2" x 33.5" x 32.2") so your little one will outgrow it quickly
The mattress is not as soft as a regular baby mattress
Fitted sheets for the pad are not easily available
Price $
20% smaller than most Pack N Plays, this is the perfect option for you if you're looking for something that saves space; it will easy fit in your tiny apartment bedroom or a small hotel room. The removable bassinette is a very useful feature if your baby is still young; you don't need to bend to put your little one down to sleep!
The Travel Light Crib features a canopy that shields your little one from light; it creates a cozy and soothing environment that allows the baby to have an undisturbed sleep. Additionally, the canopy features cute toys to keep your baby visually engaged.
There is airy mesh on all the sides for maximum ventilation. It also allows you to keep an eye on your child while he's sleeping or playing. Lightweight (weighing less than 20 pounds), it is easy to move from one room to another (thanks to the wheels) or to pack it up for travel. It comes with a carrying bag which makes it easy to take along for outings or for storing away.
The biggest drawback is that since the size is smaller than most Pack N Plays your child will outgrow it quickly.
Easy to set up and close down
Airy mesh on all sides – great for ventilation
·Extra-large playing area (38" x 38") for your little one
The base slopes inwards which makes it hard for the baby to crawl and turn over
Not PVC, phthalates free
Some parents find their baby gets too overstimulated with the colorful design
Price $
If you're looking for a Pack N Play that has tons of room for your active little toddler to play in, this would be a great option. Parents report that their little ones love having such a spacious place to play in.
It's super easy to assemble (takes approximately 1 minute) and thanks to the squeeze latch feature, closing it down is quick and hassle free. It comes with a tote style carrying bag which makes it easy to store and travel with. Weighing 25.8 pounds, it's lightweight and portable and a great option for frequent travellers.
It has airy mesh on all sides which is great for ventilation and also has attached toys to keep your little tot entertained. The big drawbacks are that although it is lightweight, it doesn't compare with some of the other Pack N Plays we have reviewed above which are much lighter. Also, it's not non-toxic and the foam mattress is treated with chemicals.
Conclusion
We all need (and deserve!) some hands free baby time at intervals throughout the day. There are household chores to tackle and phone calls to make and we want to make sure that while we're doing those things, our baby has a safe and comfy place to play by himself. Travelling in particular with babies and toddlers can get exhausting and overwhelming. Check out these tips on how to relieve aching pains caused by all the parenting that you do!
Make your life simple by investing in a good quality Pack N Play – you can use it at home, take it to grandma's for a sleepover or pack it up to take along for your vacation. Your little one will get a cozy and safe environment to nap and play in while you get to sit back and enjoy a few moments of complete relaxation.