Finding someone to care for your baby is exciting and daunting at the same time. In one hand, you want the help that a nanny provides in making sure that your little one is nourished and protected at all times while you're away or doing something else. On the other hand, though, you get worried that you might hire a person who won't provide the same level of affection and love that you have to your kid. 
Here are some things you need to consider to help you in the hiring process:
Know What You Want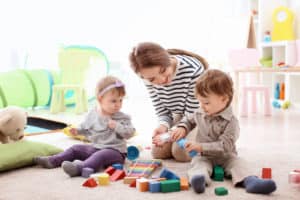 These are a few characteristics you should look for in a nanny:
Genuine Love for Kids

– This seems like an obvious quality to become a babysitter, but there are some who only get into this career because they need the money. Your future nanny must be fond of children so that they can provide your baby with the highest level of care.
Knowledge of Child Development

– While it's not necessary for them to have a degree in child psychology, it's essential that they know the developmental stages that children typically go through so that they can arrange age-appropriate games and activities for your kids.
Patience

– Children can be a handful. An excellent nanny can keep her cool even when your child is at their most annoying phase.
Dependability

– You must be able to rely on them and trust them with their obligations.
Know Where to Find Them
With social media, you can easily post your advertisement to get recommendations from trusted family and friends. Another option is to go to a Nanny Agency and take advantage of its vast network and connections. This type of organization has a rigorous screening process for babysitters to ensure quality and safety. They will match you with the best caretaker for your child's age and needs.
Conduct Interviews
Having face-to-face interviews with potential nannies plays a significant role in your decision of choosing the nanny to hire. Talking with them one by one allows you to assess their sincerity and honesty. There are those that seem like the perfect person for the job when you look at their resumes, but you may not be able to establish a connection with them during your meeting. You want someone whom you can easily get along with and who you feel you can trust with your baby.
The questions that can help you in your search include the following:
Why did you decide to be a nanny?

What child care jobs have you had?

Who were your past employers?

What did you like and dislike about them?

What do you think your role as a nanny entails?
Perform Background Checks
The nanny you hire will be working closely with your family. You need to make sure that you won't encounter security and safety issues with them. Aside from the agency's background check, you should conduct your own investigation so that you can gauge if the caretaker is the right fit for your baby.
Some tips when performing background checks:
Ask the candidate for a list of previous employers and their contact information.
Prepare questions before calling their former boss such as whether the nanny was dependable and arrived on time or whether they responded well to instructions.
Contact their past employers. Start by introducing yourself and asking them the questions. Keep the call or email short and concise.
Hiring a third-party firm to conduct an investigation is also a good move. This way, you can ask them to verify the candidate's education and work experience. You can even request for a criminal background check just to be on the safe side.
Let Them Meet Your Family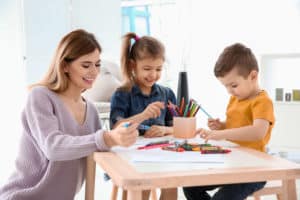 Conclusion
Hiring a nanny can greatly lighten your workload, whether you're a stay-at-home parent or you go to the office every day. Because of the sensitive nature of this career, you need someone whom you can trust with your baby, your private lives, and other confidential information. Take the time to meet with candidate individually and, if you have the luxury of time, don't rush into making a decision.