By researching books for babies, you are already showing your devotion to helping your child develop! Some people think the idea of reading books to infants is silly. They don't think babies understand what they are hearing, or they simply do not like to read themselves.
To put it simply, those who think reading to babies is unimportant are wrong. In fact, reading to your baby is one of the very best things you can do to help your baby develop overall. Not only is reading a wonderful way to bond with your infant, but it is also proven to help them in the long run.
Time Magazine reports, "the American Academy of Pediatrics that recommends pediatricians advise parents to read aloud to young children 'beginning in infancy,' to encourage word learning, literacy and positive family relationships."
Furthermore, children whose parents read to them at home are more likely to be successful in school. Those students who are more successful in school tend to move into more successful career fields. You get the idea. Reading is so important for their future success that neuroscientists and the AAP recommend reading to your children daily.
Now, there are also those who simply do not like to read, so they struggle with reading to their children. I'll let you in on a little secret – children's books are short and easy to read! By simply reading the few words on the page of a board book and allowing your infant to look at the pictures and hear you speak the words, you are helping a young brain develop. We are not saying you have to sit down and read Charles Dickens – a simple board book with less than twenty words can do the trick!
Now that we've got all the reasons why you absolutely must-read books to your babies, let's jump right into the books to build your baby's library.
The Beginning: Books for Baby Showers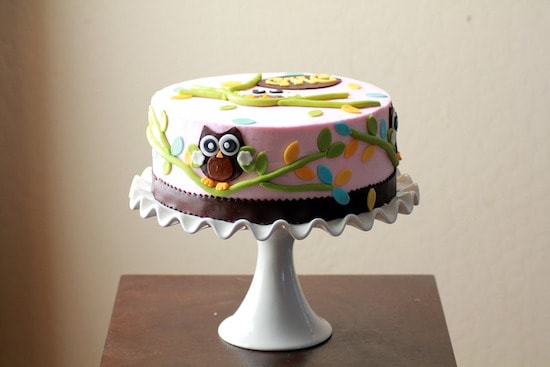 A popular trend in baby showers is book-themed baby showers. If you have not heard of this trend or been to one of these events, it is just as the name suggests,  a shower designed around books for babies. At these events, the host may do an entire book-theme, such as Eric Carle's The Very Hungry Caterpillar
or Maurice Sendak's Where the Wild Things Are
.
In addition to book-themed décor and foods, the guests are typically asked to bring a book as a gift. Then, they may be asked to sign the book instead of giving a card. (The book works as the card.) The purpose of these showers is to build the baby's library.
Now, some people may find this concept strange. Why does a baby need this many books? Why plan an entire shower just to build a baby library? Well, ask any parent and books are lifesavers for little ones! Even if your baby does not sit still long enough to read an entire book, your little one will still enjoy flipping the pages and chewing the corners of the books.
For those planning to attend a book baby shower, here are several suggestions for books to give out during baby showers:
The Indestructibles Series – Babies love to put books in their mouths. These books are baby-proofed and indestructible. Parents, rejoice!

Welcome by Mo Willems – A clever and playful introduction to world for babies.
Feminist Baby by Loren Brantz – If the pregnant mom-to-be is a proud feminist, this is the books she wants and needs.
The Wonderful Things You Will Be by Emily Winfield Martin – This is a perfect baby shower gift for soon-to-be parents as it celebrates parental love.
Classic Books for Babies You Must Have in the Nursery
Of course, another great way to build your baby's library is to include the classics. This list includes stand-alone classic children's books, as well as suggestions for classic series or characters that are always in style.


Goodnight Moon by Margaret Wise Brown – The quintessential children's classic that is a hit at bedtime

The Very Hungry Caterpillar by Eric Carle – Children for decades have enjoyed watching the caterpillar eat his way through many foods on his way to becoming a butterfly.
The Runaway Bunny by Margaret Wise Brown – A book that celebrates a mother's love and commitment to her child.
Harold and the Purple Crayon by Crockett Johnson – Using only a purple crayon and his imagination, Harold has taken readers on a great adventure for over fifty years.
Curious George Classic Collection – Children have always loved Curious George, the silly monkey, and his various adventures.
The Complete Tales of Winnie the Pooh – A.A. Milne's beloved classic deserves a spot on every child's bookshelf.
Seuss Books – Pick and choose your favorite Dr. Seuss books to add to your child's library. No matter what you pick, you will have a winner!
Big Book of Berenstain Bears – Many parents have fond memories of the Berenstain Bears, and their children can share their love in this treasury.
The Best Books to Read Aloud to Babies
In addition to books that make perfect baby shower book gifts, there are several books designed to be read aloud to babies. With bright, colorful illustrations and sing-song rhyming texts, your baby will love hearing you read and looking at the pages of these fun books.
Books Your Toddler Will Want to Read Over and Over Again
As your little transitions from baby to toddler, you should plan to move on to books that are slightly longer. Once your baby starts talking and even more aware of the world around him or her, look for books that will appeal to their unique personalities. In general, the sillier the book, the better.
The Books Even Parents Don't Mind Reading
There will come a day when your child starts to request that you read the same book over and over again. It is enough to make you go a little crazy. The good news is you have already instilled a love of reading, and there are many children's books that even adults find entertaining and don't mind reading repeatedly.
Headstart For Your Library
You can find most of these books online, used, or at the library. Plus, several of the classics have even better converted to e-books or interactive apps. But, you can build your baby's library without breaking the bank.
Dolly Parton created the amazing Imagination Library program to provide FREE children's books to children across the United States (and beyond). The program begins at birth and continues until the child's fifth birthday. While enrolled in the program, your child will receive one free new children's book each month. This is a free way to build your child's library and develop their love of reading.
What children's books should we add to our list? Let us know in the comments!