Even before the baby arrives, friends and family often gather to shower the new parents with gifts. But, most all of those thoughtful and timely presents are specifically for the baby.  Receiving gifts like clothes, blankets, and diapers are extremely helpful but it is also incredibly generous to think of getting a gift with the new parents uniquely in mind.  To give you some ideas on how to spoil your sleep-deprived friends, we've created a list of great gift ideas for new parents. You can be confident that any new mom or new dad would love to receive anything on our list!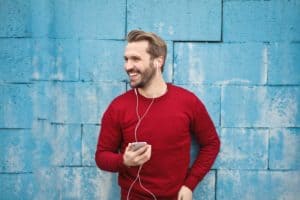 If you have yet to hear about Blinkist, you are missing out.  Time is a wonderful gift to give to new parents. Blinkist offers over 2,500 books summarized to be enjoyed in just fifteen minutes either by reading or listening.  Even new parents enjoy continuing to learn and this gift gives them the opportunity to consume knowledge and insight in small snippets and they can even do it while caring for their baby.
It is clear that getting to the grocery store in the first few weeks after bringing a new bundle of joy home can prove challenging. Sending delicious ingredients and easy to make healthy meals to new parents is a great way to say that you are thinking of them while providing exactly what they need. Blue Apron will not disappoint and you can select how many meals you would like to include in your gift.  You can choose meals that you know these new parents would prefer and when they will receive them.  They also offer generous discounts for first-time users.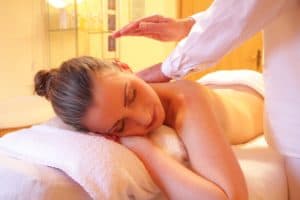 Most any new mom or new dad would appreciate the thoughtful gift of a massage from Massage Envy.  You can easily send them a gift certificate that can be used when they choose.  They can also choose the type of massage that is best for them.  You can either purchase a gift card in person at one of their many convenient locations or online.

If you are looking for a gift for the new parent who would prefer to relax in the comfort of their own home, this specific handheld massager that offers deep-tissue percussion massage is a great option.  This new parent gift helps to alleviate pain and fatigued muscles.  It will certainly get a lot of use and be appreciated as a thoughtful gift.  Moms love a massage.
Gift Certificate To A Favorite Local Restaurant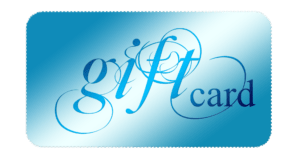 After several days of hospital food, new parents will greatly appreciate the opportunity to eat at one of their favorite local restaurants. A gift card is always a great way to say you are thinking of the new parents and their new little one.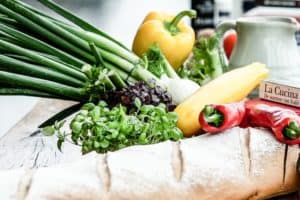 Who wouldn't appreciate fresh groceries delivered right to their front door? You can easily select fresh grocery items from Amazon Fresh and have them sent as a gift from you. Choose items for a specific meal or the basics like bread and milk. You can be confident that the new mom and new dad will be thrilled to not have to figure out a time to run to the grocery store on top of everything else they are juggling with their newborn.
Date Night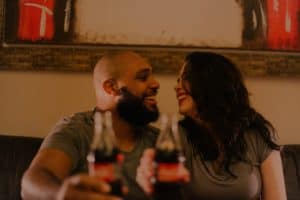 Once the new parents have adjusted a bit to being home with their new little one, they might just like a night out with one another for some adult conversation. Offer to take care of their baby for a few hours. They might overload you with "to-do" lists as new parents but they will certainly be forever grateful at your generous gesture!

It is amazing how such a small person can create such a big mess, but somehow a newborn can create more to clean than some grown adults. There are bottles to clean, lots of laundry to do, and trash bins full of diapers to take out.  This is on top of the normal day to day cleaning to maintain the home. A gift certificate to Molly Maid just might be the perfect gift for a new parent.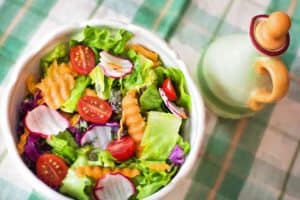 Help the new parents stay on track with pre-made, fresh meals that are hand-delivered to their front door. There are several options including gluten-free, dairy-free, or vegetarian. These delicious meals are truly effortlessly healthy and helpful to new parents.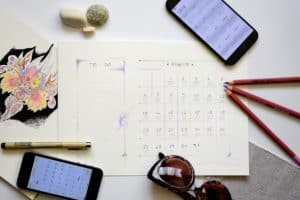 New parents often need more help than anyone one person can handle.  With MealTrain, you can simply set up a calendar and send it to the friends of the new parents. They can select a convenient date to bring a meal. It is that simple. The new parents can be covered for several weeks with just a bit of online scheduling.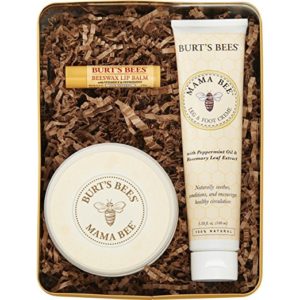 This gift set by Burt's Bees is perfect for a new mom. It is great to soothe tired legs and feet.  The included creamy belly butter that is good not only for a pregnant mom but also a mom who has recently had a baby. It is a great pampering gift for anyone who is a new mom.
Final Thoughts
Selecting the best gift for a new parent does not have to be overwhelming or confusing. Offering a meal, a few groceries, a date night, or the other suggestions on our list would be greatly appreciated by most any new mom or dad. Your friends will remember how thoughtful you were when they first became parents and just might return the favor when it is your turn.