Working parents have been in for a rough year. Not only have supermoms had to continue their supermom duties, but they've added a whole slew of responsibilities this year under lockdown.  Balancing full time work and kids is no joke.  Whether you're a stay at home or working mom, the coronavirus lockdown has been incredibly tough.
The pandemic, workplaces, and stir crazy children have thrown incredible challenges at parents this year.  In case you're at the point where you feel like you're about to snap, you're not alone.  Whether it's making sure your child is on Zoom virtual school instead of youtube or getting your kids English writing help, the work doesn't seem to end.  It's no wonder parents are looking for a break.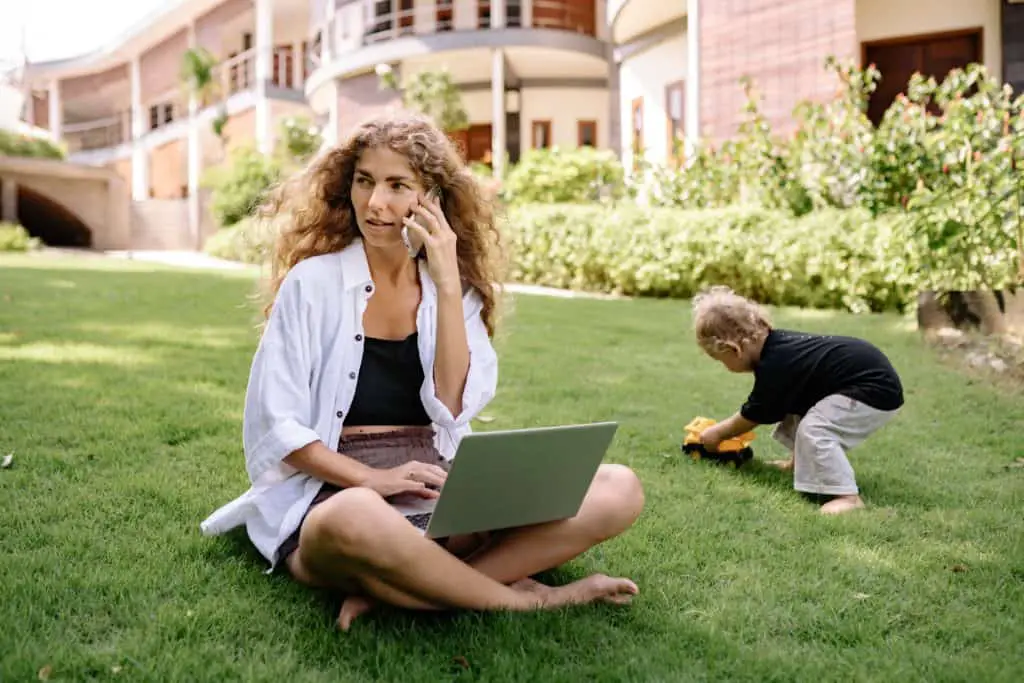 Challenges In The Lockdown Period
To begin with, being a working mom, driving both work and their kid's upbringing itself is a tough grind and woefully the lockdown has aggravated this uphill struggle. Being accustomed to getting the maid's help daily and now with no one such, in handy, these mamas are having a bad trip. 
Moreover, having got to fix breakfast or a brunch, two meals, two-three snacks for their kids and other members in the family, seven days a week, all alone, these career-oriented ladies spot themselves in a dreadful situation presently. 
Not only this:
here comes an addition to blemish the story further, that is "The new normal work pattern-Work From Home". Seated before the laptop, functioning for hours, attending the web conferences, munching on the chips and dip in intervals, looking after the kids, all side-by-side is not a joke, instead of a hefty task. It is nothing less than draining out a whole lot of the energy and stamina from their body. 
Occupied with these multitasks daily during the lockdown, the working females are having no spare hours on the clock, to take care of or pamper themselves. Along with their professional commitments, they are having to take up their kids' studies as well. Because the kids have no proper understanding of the subjects through online classes.
Amongst the coronavirus crisis, even gender inequality has leveled up once again. This is because the working moms are able to work for very less time compared to working males, as these mums got to fix the household chores for hours on end. 
Studies and researches have shown that many working mothers have dropped their jobs during the lockdown in order to look after their little ones and the kin. 
On top of everything else, every ruthless challenge, the nastiest thing is that- the moms hammering into managing all the responsibilities, themselves are facing the sense of disgust, frustration, being lost, panic, self-doubt, anxiety, and stress. This is a crash.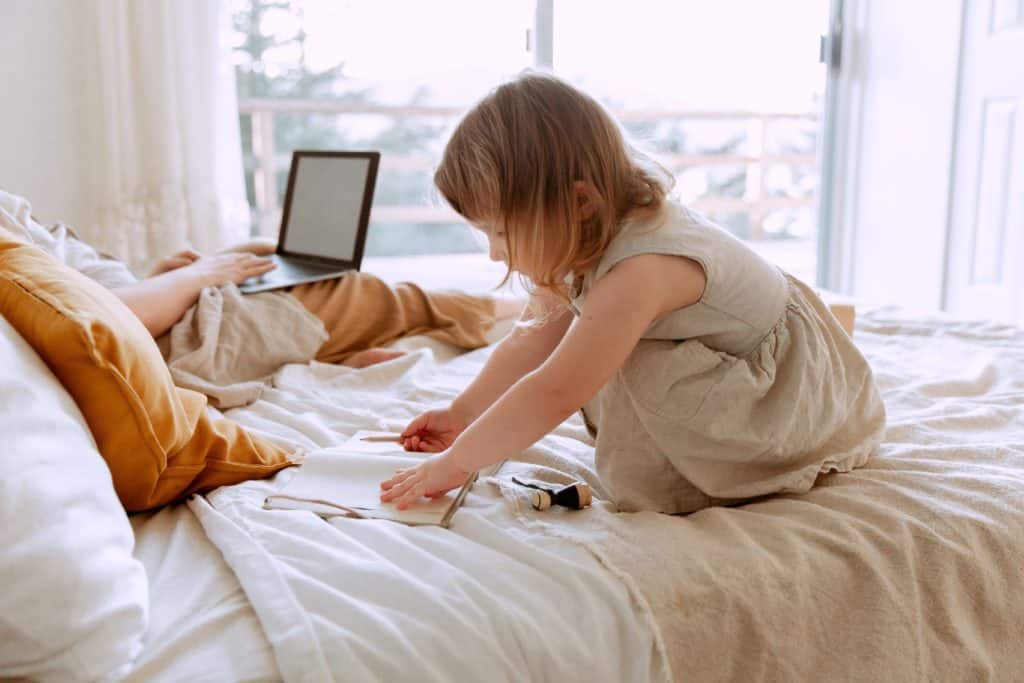 Advantages Of The Lockdown Period:
Despite all the difficulties mentioned above, somewhere lockdown has showered some blessings in terms of family togetherness. The earlier regime of all the family members eating together on the dining table has returned back. We can see all the families having group talks at their houses by which they are getting to know each other very well. 
Before the lockdown, working moms had no time to spend with their kids and family which created a gap between them. This current crisis anyway has showered them with the opportunity to be with their children and experience family love and bonding. 
This is like a break from rushing to the office early morning, leaving behind the breakfast uneaten, and getting exhausted working out of their homes.
Tips:
Now, for all the working mommies reading this piece of writing and connecting themselves with this, here are some useful tips for you ladies to rely on.
Pamper: Firstly, give yourself that extra time you need to care for yourself. Have a good self-spa and shower session.
Workout: Get your endorphins dancing. Go hit your home workout place, do some cardio, intense workouts, dance, Zumba, yoga, meditation, whichever of your choice.
Plan Your Day: Well-planned is half done. Set your schedules for the day right, ensuring you are able to give time for all the to-do things, right from dusk till dawn.
Have Play Sessions: You have got the perfect time to have fun with your family, so why waste it? Engage in group games in the evenings as you have your snacks by your side.
Reach Out To Your Partner: Family responsibility is a two-way job. Communicate with your other half and share your responsibilities with each other. This way you will cut down the burden on you.
See Things In A Positive Way: Change the way you look at things. Instead of cribbing over, consider this lockdown as a chance handed over to you to live, laugh, and cherish with your love and your kids.
Never Limit Yourself: Don't give up due to the self-doubt or burden that you are feeling at the moment. Remember you went up all the struggles till now, that is why you are where you stand now. Believe yourself. You will face this as well and come out with more confidence and pride. Pick yourself up, whenever you feel low, show some love for yourself.
Don't Stress Out: Believe me, like any other tough phase, this too shall pass by. Relax, breathe, and chill out.
To conclude, 
So yeah, I come to the end as you finish your coffee as well. Finally, if I would say something to all the working moms multitasking at present. That would be: explore the new phase, experience the life in it, excel in all angles, relax and just slay it ladies!