Japan isolated itself as a nation under the Tokgawa shogunate from 1641-1853, for 200 years.  Policy prohibited contact with most foreign countries, Japanese people were not allowed to leave, and strict rules applied to any foreign relations or trade.  Nagasaki, which is now the capital of the southern Kyushu prefecture of Japan, was the only harbor where foreigners were allowed.  It developed into a bustling port with multicultural influences.
During WWII, the atomic bomb was detonated in Nagasaki, leaving a mark now represented by the Atomic Peace Park.  The entire city had to be rebuilt.  Arguably it's rich cultural history has been overshadowed by the bombings.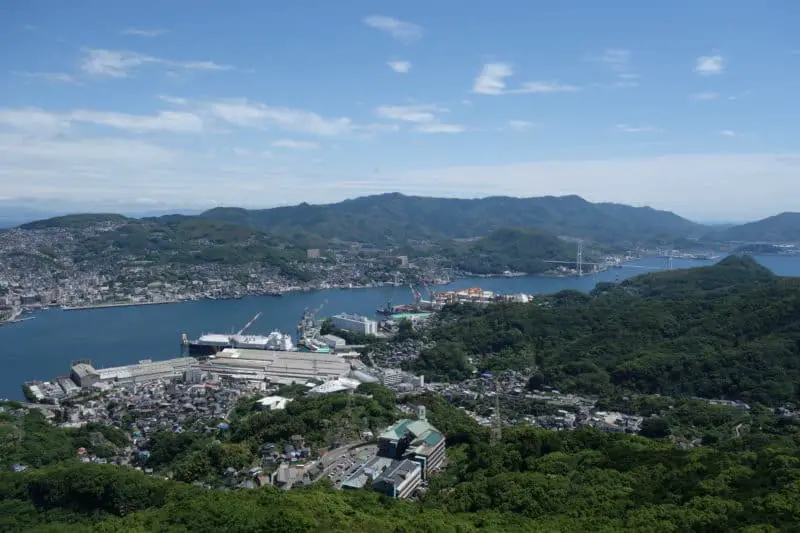 Thankfully Nagasaki today is a lovely tribute to the cultural diversity and untarnished beauty of landscape.  Local cuisine has heavy Japanese, Portuguese, and Chinese influences.  The city has one of the best night views in the world and an equally amazing panoramic day view.
Where To Stay
We stayed in the historic Chinatown, the oldest in Japan, where Chinese traders and sailors settled between the 15th and 19th centuries.   It's walkable to Dejima and a cute pedestrian shopping area.
The other area we looked at staying was near Nagasaki station, which would be considered "city" central.
How To Get There
From the Nagasaki airport, take the #5 bus ( buy your ticket in advance on the curb from the machine) and the first stop is Chinatown.
On departure we took the bus from the Airport Bus terminal hotel, which is around the corner from Chinatown.
To Do

Mount Inasa – Take a short cable car ride and see amazing unobstructed 360 degree views of the Nagasaki City and harbor.  Buses to the ropeway leave from Nagasaki station and cost about 150 yen.  The views reminded me alot of Hong Kong, except without skyscrapers.

The south side was incredibly peaceful, quite like the view from Hong Kong's Victoria Peak.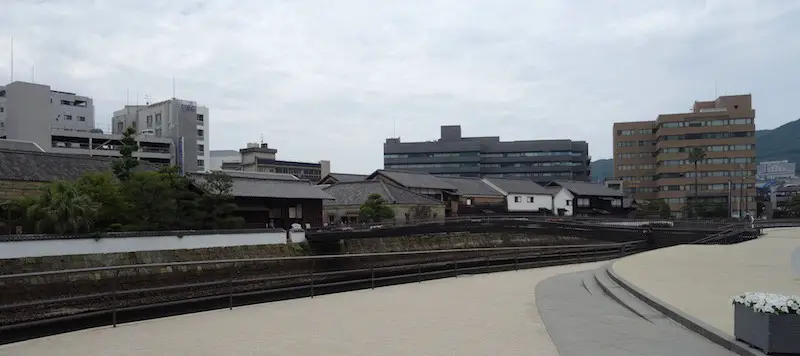 Dejima – Dejima was a Dutch trading post and the only port of Japan open to foreigners for 200 years.  This little artificial island was built to separate the Portuguese from the Japanese.
Penguin aquarium –  Boasting a 12m water tank and 180 penguins, including 9 different types (out of a total of 18) . Take Bus number 80 from Nagasaki station.
Things To Eat
Castella – These fluffy light cakes are a Portuguese holdover that seem like pound cake.  There are even different flavors, like pear, green tea, honey, chocolate, and strawberry!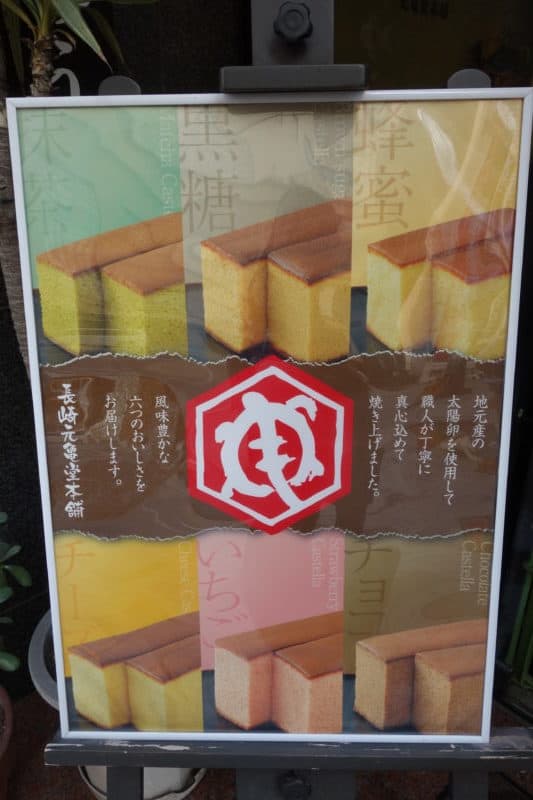 Wagyu – Japanese beef, which has to be one of 4 specific breeds.  The beef has a higher percentage of marbling and is some of the juiciest, succulent beef you'll ever have.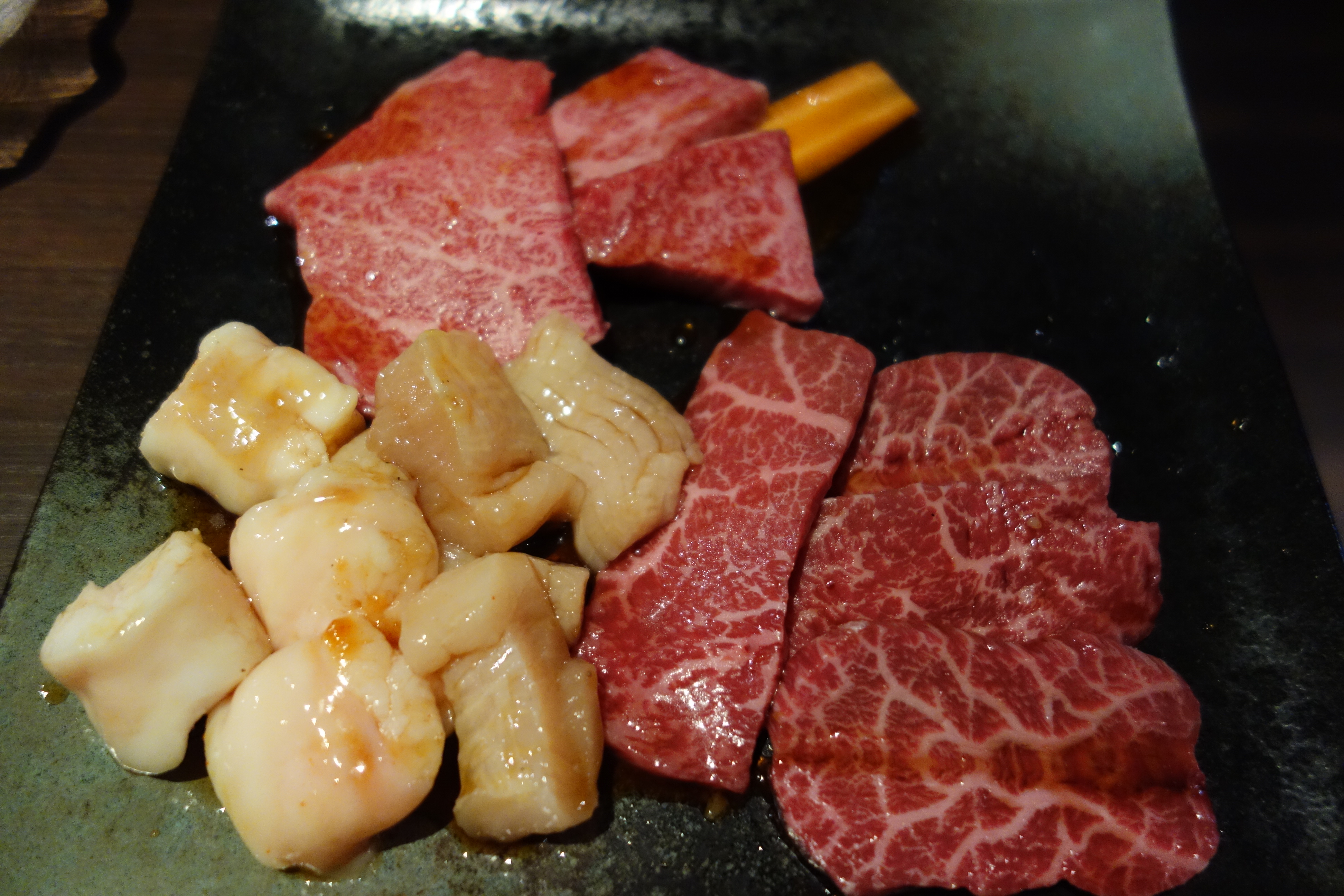 Pork Belly Sandwiches
Melt in your mouth pork belly sandwiched by a soft white roll, a mouth watering treat!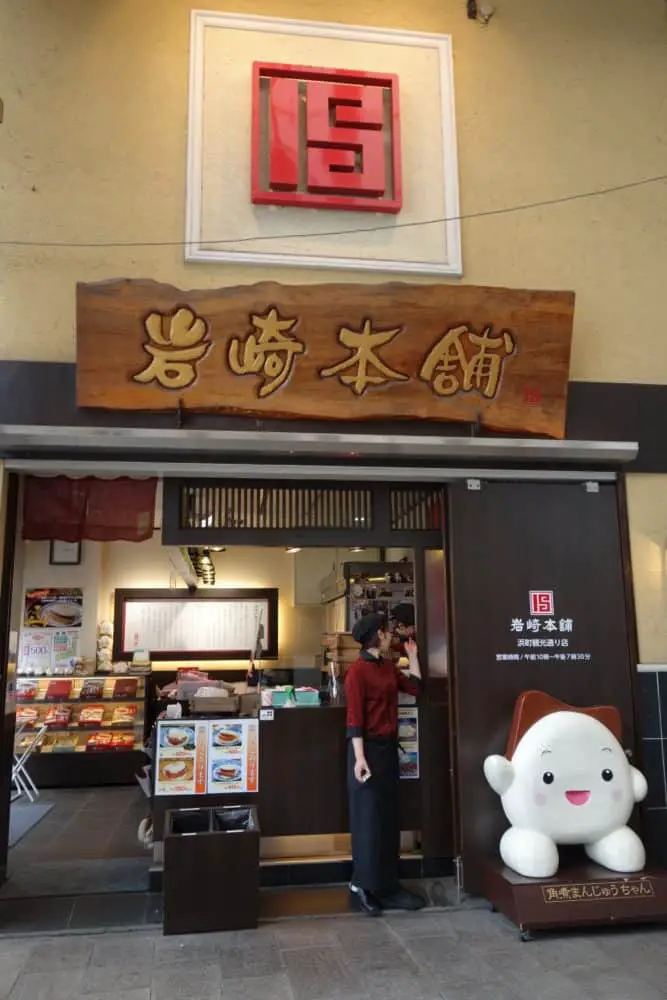 Family Friendliness
The gorgeous views of the port are easily accessible and suitable for all ages, and little ones will have fun running around the viewpoint at Mt. Inasa.