One of the most iconic items on any baby registry is the high chair. However, picking the right one for your baby isn't a simple matter of aesthetics. An item used as often as the high chair must be well constructed, easy to clean, and built according to safety regulations. Unfortunately, according to a 2003 study, one child per hour is treated in a United States emergency room due to injuries from a high chair. There are easy solutions to prevent your child from being injured, and those begin with selecting a high chair that meets the following requirements.
High Chair Selection:
Check the manufacturing date on the high chair. A new, stricter set of guidelines was enacted in June of 2019. These new requirements from the U.S. Consumer Product Safety Commission affected only high chairs manufactured after that date, so older models may still not live up to the new standard. Also, look for the

Juvenile Products Manufacturers Association

(JPMA) seal that certifies that the high chair meets ASTM International safety standards.
Look for a high chair with a sturdy, wide base. You want to be certain that the high chair does not seem wobbly or top-heavy. If the high chair comes with wheels, check that those wheels can be fully locked.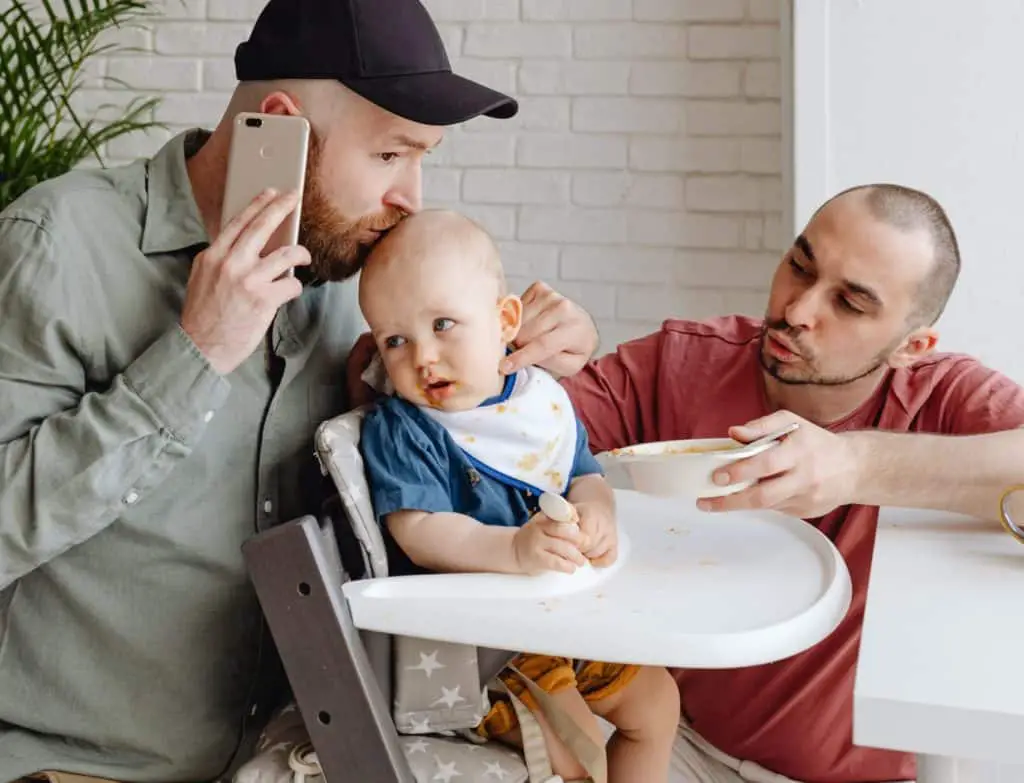 Be sure that the high chair has sturdy safety harnesses. A 5-point harness is ideal but checks that the straps are easily adjustable and have enough straps to support your child through their many growth stages.
Try to avoid high chairs that attach to the table itself for everyday use. If you have one for going to restaurants or traveling, make sure that it can lock onto the table. Never use one of these chairs on a table that is not sturdy enough to not tip with the extra weight.
Once you have selected the high chair that is best suited for your needs, there are several tips to make sure that your child is safe and secure at mealtime.
Always use the safety harness, including the crotch strap. The five-point harness protects your child from slipping down or standing up in the high chair. If your child can unfasten the buckle, use a piece of fabric to tie over the buckle to prevent undoing the safety harness. The lap table provided is not enough to protect your child from harm.
Do not leave your children unsupervised. Choking accidents are often quiet events that can occur quickly when an adult is not watching attentively. Unattended children are also more likely to try to escape out of a high chair, and the most common type of high chair injury is a fall from the chair.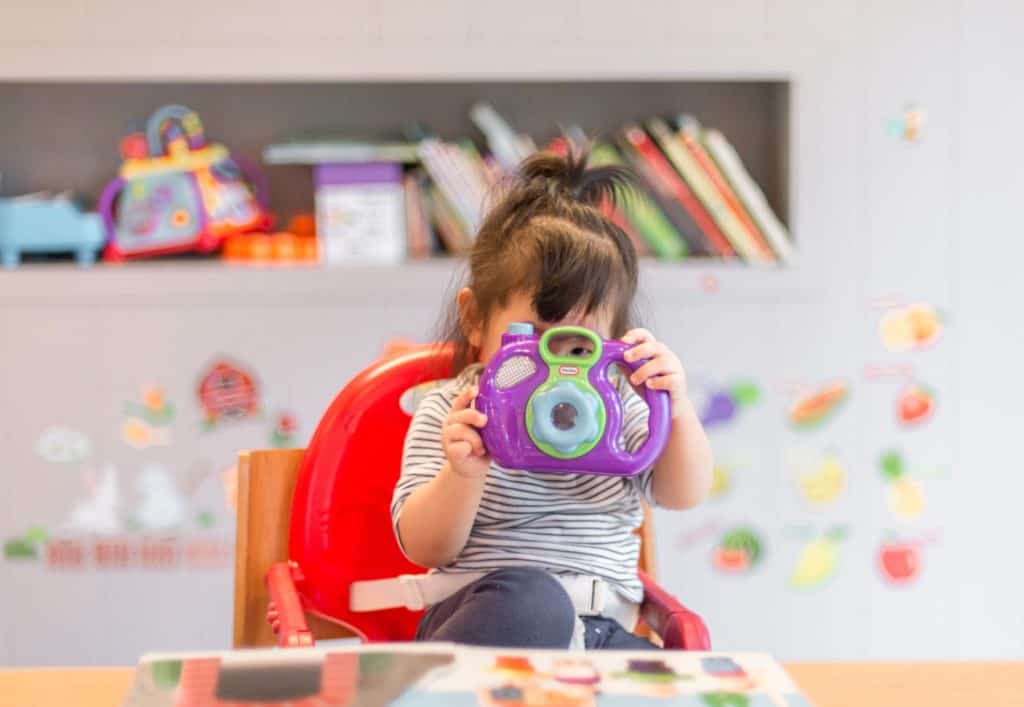 Children should never stand on a high chair. Help them in and out of the chair, allowing a child to climb their way in and out could be a fall hazard.
Keep older children and pets away from the high chair, to protect them from accidental bumps and jostles that could tip the high chair over.
Check for potential hazards. Make sure that there are no choking hazards, sharp objects, or hot beverages that your child can reach from their high chair. Look out for less obvious risks, such as a tablecloth they could grab or a plate that could shatter.
Make sure that your child cannot push against the table or counter with their legs. They may be able to push against that surface enough to tip the high chair or push it near a hazard.
Clean and disinfect the high chair regularly, including in any nooks and crannies. The combination of food spillage and baby saliva is the perfect breeding ground for fungal and bacteria growth.
Periodically check for recalls on high chairs to ensure that your model is not one that has been determined to have issues.
It can seem daunting to find a high chair that will provide all the safety features you need for your precious baby. Luckily, there are several manufacturers who keep safety, support, and aesthetics at the forefront of their minds while creating their high chairs. One such model is the Mima Moon 2G. This innovative high chair is made of sturdy materials like polycarbonate and an aluminum frame.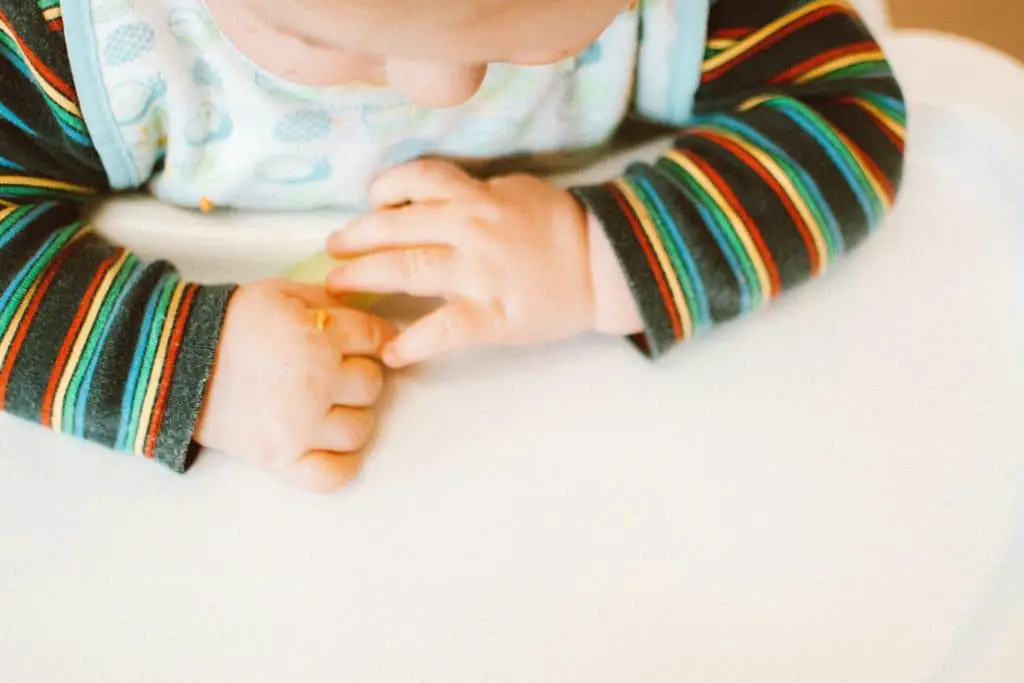 This Moon2G comes with several comfort features like easy height adjustment, a multi-angle recline system, and cushion covers in a variety of colors. Even better, this high chair is designed to support your child from the newborn stage up to 10 years. 
It first acts like a newborn lounger, complete with durable straps and a safety bar so that your baby can become accustomed to sitting near the table at mealtime. It easily transforms to a toddler high chair, with a sturdy 5-point safety harness, safety bar, and tray to make mealtime safe and comfortable for your little one. Once your child is ready to eat at the table, the Moon 2G becomes a beautiful junior chair, suitable for 36 months up to 99 pounds.