Sleep is that elusive luxury you dream about after becoming a parent.  When you do get to sleep, having a bit of comfort makes it that much more enjoyable. If you've ever spent an uncomfortable night on scratchy sheets then you know that sheets matter.
The company
California Design Den specializes in bed sheets, manufactured in an award-winning bed sheet factory in India.  They pride themselves on reliability, quality, fair practices, and value, and with a varied range of bedding and price points.  Sheets are available in a huge range of colours and fabric type: sateen, cotton or a polyester cotton blend.
Thread counts
Thread count refers to the number of vertical and horizontal threads in a square inch of fabric, and can be seen as a measure of how soft sheets will be. California Design Den offer sheets in a range of thread counts; 400, 600 and 1000 are popular choices.  As a general rule of thumb good sheets tend to be in the 400-1000 range, so this review will look at the 400 thread count sheets from California Design Den.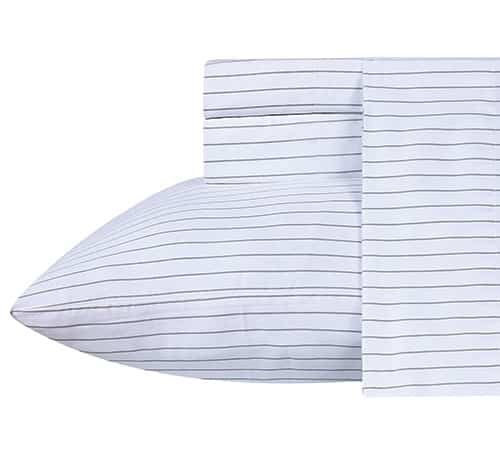 These sheets are made from 100% organic cotton and long-staple cotton fibers used in higher quality sheets. The fabric is thick and seems durable while maintaining a soft and silky feel. Straight out of the pack the sheets are slightly rougher but washing them will soften them up. In fact, this kind of bed sheet is meant to get better over time with each subsequent wash softening the fibers further.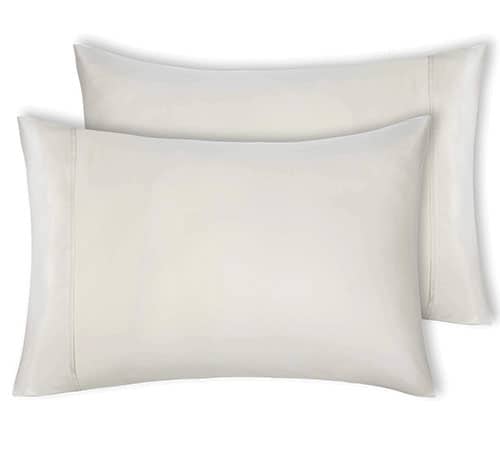 Sizes
The sheets come in the full range of sizes: Twin, Full, Queen,King, and California King.  They are designed to fit thicker mattresses anywhere from 9 to 18 inches thick.  Many newer boxed foam mattresses these days are quite thick because they don't need a separate box spring.   For example our DreamCloud mattress is chunky but the sheets still fit over them.  We were also pleasantly impressed with how big the pillowcases were.
Get $200 Off DreamCloud Luxury Mattress
A clever little feature is the 'head' and 'foot' tags on the sheets.  You can get them the right way around the first time instead of fussing around with sheets you've tried to cram on sideways!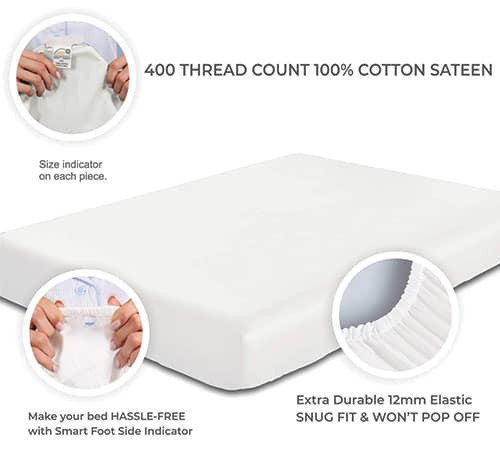 Laundry
These sheets wash well but you do need to be wary of wrinkling and over-drying.  Being 100% cotton these sheets are prone to "scorching" or "baking" if left in the dryer too long.  Remove them immediately after drying.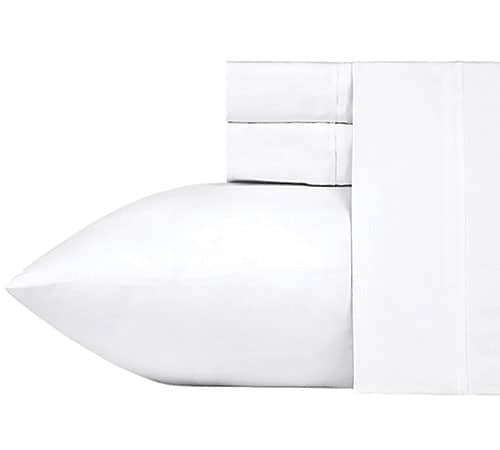 The high-quality fibers mean that the kind of pilling you may experience with popular microfibre or lower thread count cotton sheets is highly unlikely.  As mentioned before, the sheets should get softer each time they are washed.
Pricing
At around $46.99 for a set (Fitted sheet, flat sheet and 2 pillow cases) to fit king size beds, the 400 thread count sheets represent decent value.  We've had our sheets for a few months and will update on durability down the road!
For more information on the manufacturer please visit their website.