Toddlers are the most adorable living beings on Earth. Who doesn't love those small feet trying to walk along, or crawling here and there? Nothing is out of a toddler's reach. They want to explore everything and anything that comes in their way.  The curiosity doubles when they are at a new place among new faces –especially when you are traveling.  Perhaps you have traveled on a plane with a toddler. You may have had a tough flight, but how excited was your little one?
While the infants are relatively calm and easy to be lulled into sleep, a toddler's energy level remains unmatchable. Making them sit in their seat throughout the flight is a daunting task, let alone putting them to sleep. Toddlers don't follow any flight decorum; they have their own rules. They will walk down the aisles, open the seat buckle, and peep through the window. Also, they won't mind screaming out loud for something they want. We are sure this is the last thing you would want as a parent on the flight.
You have a trip planned for the next month, but you don't know how your toddler will behave on the flight. Actually, no one can ever predict that. However, you can plan some fun activities to keep the little one engaged.
If you have not planned an airplane activity before, you do not have to worry. This post has some amazing ideas that you can work on to make your long flight a happy and relaxing one.
1.    Peek-a-Boo!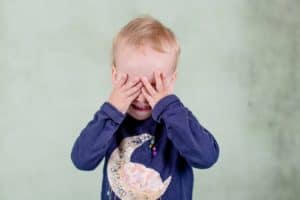 No matter how many times you repeat, toddlers love the "peek-a-boo" game. They giggle each time when someone peeks through the seat. However, not every parent is lucky enough to find someone interested to keep your little one engaged on the flight.
2.    String a Snack Necklace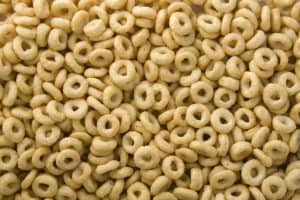 If you are flying with a toddler, snacks can serve as an entertainment activity. Not only the snacks fill up your toddler's tummy but also provide the fun quotient. Provide your little ones with a bag of cheerios and ask them to string on dental floss. Once all the cheerios are stringed, the toddler can now eat them one by one.
3.    Who's That?
Toddlers need something new every other minute, which is difficult to manage when you are flying. But, who's-that-relative is a fun and simple activity to play with your toddler.  Show your little one the photos of family members and ask them to name them.
4.    Animals Lining Up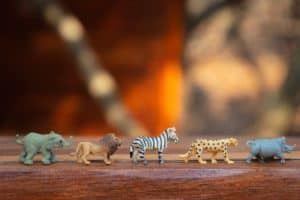 If your toddler loves animal, then this is the perfect game to play. Scatter the mini animals in front of your little one. The animals will take the toddler in his imaginary world playing along, and feeding them. Let your little one line up the animals all over –the tray table, the seats, or across the armrest. Make sure the little guy/gal does not step out of his jungle (to other passenger seats).
5.    Gel Clings
Decorating the airplane window seat with gel clings is a fun activity. Your toddler will love sticking the clings on to the glass surface. There is a plethora of gel clings available. Window gel clings are reusable. However, your little one may rip them apart once he/she is no more interested. That's okay as long as he is not screaming or sitting peacefully.
6.    Pictorial Books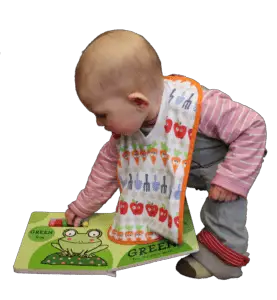 Pictures fascinate the toddlers.  Reading a book with colorful pictures may help to seek your toddler's attention. Board books are very good, especially for long-duration flights. You can have a small picture comprehension session with your toddler on the plane. Hence, you can spend some quality time with your little one without any stress.
7.    Fun with Crayons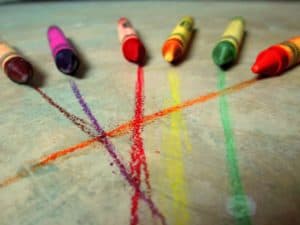 Just like pictures, colors also attract toddlers. They love scribbling on the walls, tables, and notebooks of their siblings. A box of bee wax, glitter, or rectangular crayons is easy to carry on a trip. When your toddler seems in a mood to unbuckle the seat belt, give him/her a small coloring book.
8.    A Gentle Game Of Catch With A Koosh Ball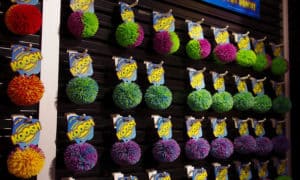 You know how difficult it is to restrict a toddler to a seat. However, a mini koosh ball may serve the purpose, at least for half an hour. Since a koosh ball does not roll when it is dropped, you will not have to fetch it from under the seats. Also, it is so soft that no one gets hurt if a koosh ball hits them. So, you can easily have a match with your toddler during the flight.
9.    Let the Toddler Doodle
A doodle is a gadget that is not only fun to play with but also helps relax. A doodle is a great way to keep your child occupied for hours. Toddlers love to draw, write, and rub. While the little one is busy scribbling on his/her doodle, you can listen to your favorite song or watch a movie – until your little one asks for something else.
10. Duplos /Lego Kit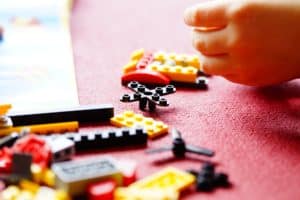 Blocks have been kids' favorite toys since forever. They never get tired of playing with them. For a 15-hour flight, you may keep the smallest one (legos) for your toddler. Your little one will love making buildings, cars, and other patterns.
11. Lacing Cards
How about spinning string through different shapes with lacing boards. Of course, you have to team up with your toddler in this activity. These are shaped cards with holes around the edge. Your little one can use the string to weave through the lacing card. You may also teach your smaller one to tie a shoelace or bow with these cards.
12. Play Dough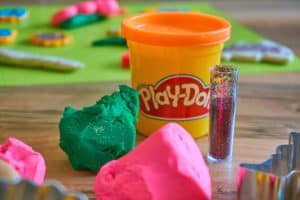 Play dough is yet another simple and fun activity to occupy your toddler's attention during a flight. You can keep tiny tubs of play dough with two to three interesting tools. Yes, it may be a bit messy. You may have to scrape a glob from your toddler's shirt or the airplane seat. But, for some quiet time you won't mind cleaning up the mess, will you?
13. Reading Apps
The age of 12 to 18 months is important for cognitive development for a child. The toddler learns so many things from the environment, people, and technology around. It is the best age to develop reading habits in your kid.
While paper books are any day better, you may download reading apps for your toddler –especially for the flight. Epic! Digital Library is one of the smart reading apps that you may install on your phone or tablet. You may read the stories to your little one, or use the Epic's "Read to Me" feature that reads the stories to your toddler.
Books can be really fun, especially reusable ones. Water Wow Books are one of them. Fill the paintbrush with water for your toddler then let him/her do the fun. As your little one will brush the water on the laminated cardboard, a magical picture appears on the board. Isn't that cool?
However, the water keeps sitting on the board unless you or your little one wipes it away. Playing with water wow books is a screen-free airplane activity for your toddler. Assist your little one and keep some small napkins in hand to wipe the board.
15. Cartoons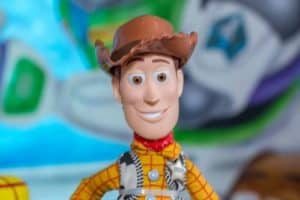 While the screen-time for toddlers should be limited, playing their favorite cartoon movies helps keep them busy on the flight. Let them watch the Lion King, Toy Story 4, The Lego Movie, or other animated movies of their choice for some time.
Points to Consider
Long duration flights are boring most of the time. You want to relax and sleep on the flight. But it seems an unachievable goal with a toddler around. So, plan as many activities for the mini one as you can. The more the activities you design, the longer you can enjoy the ride.
However, it does not mean to carry an extra bag loaded with toys; think smartly.  Plan such activities that are effective and workable. Also, keep your toddler's likes and preferences in mind.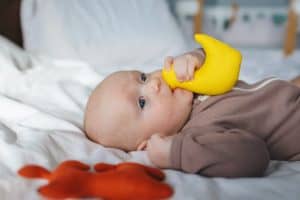 Toddler's love to play around with different toys. Provide them the variety, but make you're your every pick is small and light in weight.
You can't make other passengers' suffer in an attempt to amuse your child. So, look for non-distractive items.
Toddlers are inquisitive beings; they take no time in inspecting a toy. And if it fails to interest them, they may throw it away. Keep the stuff that is not costly or closer to your little one. As he may ask for the lost toy later leaving you helpless.
Final Word
Toddlers have their world. It's hard to keep a little one happy and occupied for a long time. Their attention span is short, and they quickly ask for something new. An airplane ride with toddlers is an adventure in itself. The toddlers keep you on the go. However, this adventure can become exciting and memorable with smart and effective activities.