Food courts have a bit of a negative connotation in the US-they tend to be fast food joints in malls aggregated in a single mess hall of quick cheap dining.  They exist for the convenience of the shopper rather than as standalone dining establishments.
In Asia the feel is a different.  While they are still usually reasonably priced, there's a broader mass appeal.  Going out to eat at a food court is still a sensible Friday night choice.  When I lived in Singapore I probably ate out more often at food courts (sometimes called hawker centers)  than restaurants.
Singapore food courts were amazing.  Food Republic must have been some type of revolution at some point, freeing asian cuisines to the masses.  This chain of food courts were indoors, relatively cleaner, and airconditioned. (in contrast to the outdoor hawker centers)
And then I went to Bangkok for probably the umpteenth time. I randomly ran into an old friend who had married a local and was now living in Bangkok.  He took us to the best food court I've ever been to hands down.
The newly built Central Embassy mall is fairly high end and foot traffic is low, so it is quiet in there.  Their new food court features all types of Thai cuisines, with separate stalls for northern, southern, northeastern Thai, vegetarian, seafood, and street food.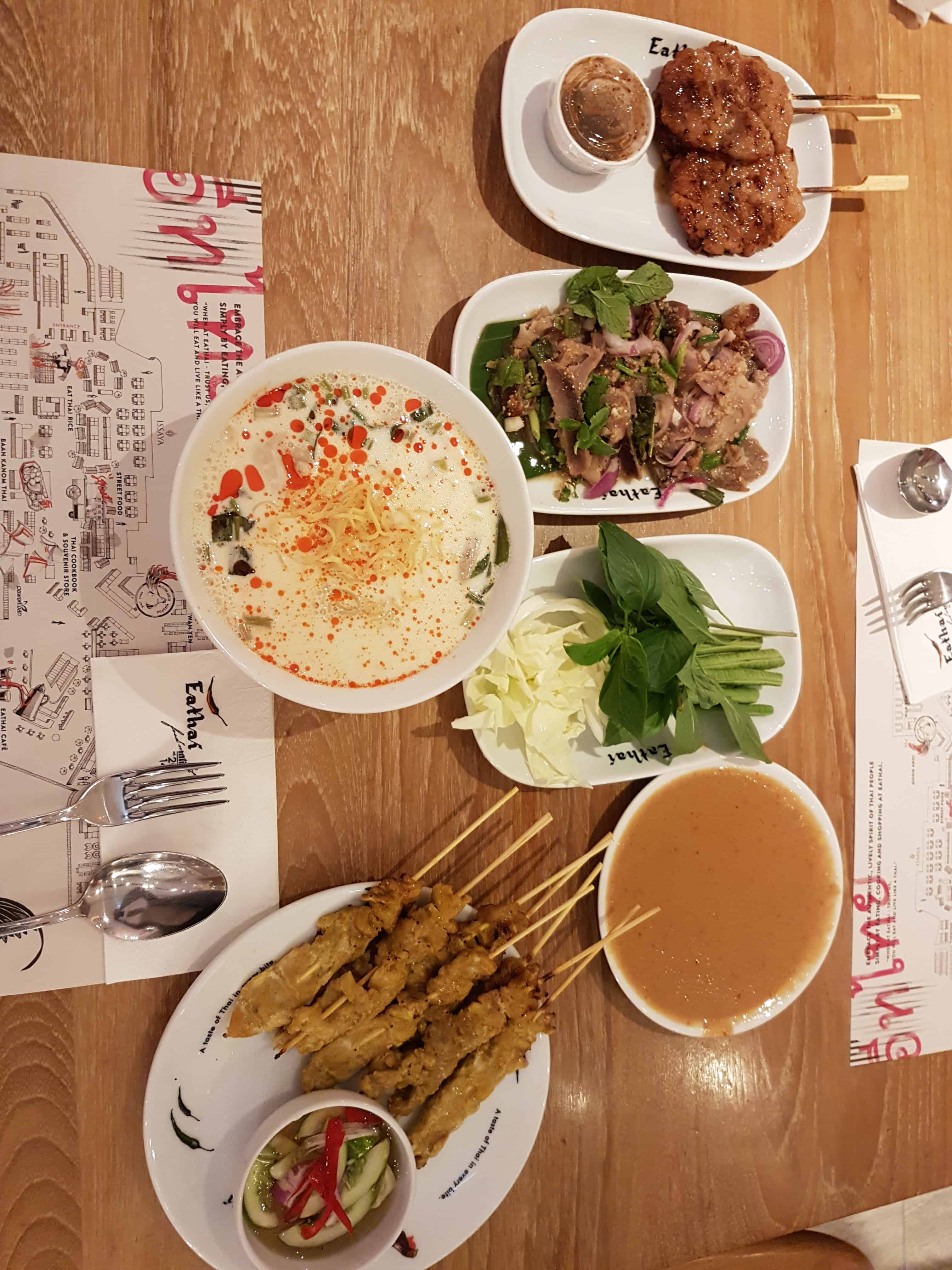 The food court is kid friendly, with a few high chairs and a tuk-tuk for the kids to play in.  At the door everyone gets a dining debit card/pass that allows you to charge food.  Each stall will hand you a receipt and staff will help retrieve the food once you give them the receipts.  Fast, easy, delicious!