Totally Free

Receive up to $400 in free formula samples and coupons
Pay $0
Receive $80 worth of freebies, including 15% discount on everything in your registry
Pay: $0, just signup for a registry and pickup the freebies in store at Guest Services

Receive up to $400 in savings and exclusive benefits. Offers may vary.  Right now you can get

Nutrition guidance for you and baby
Free‡ Shutterfly® photo book
Formula samples

Pay: $0, just signup

Followup: You may cancel your subscription at any time for any reason by logging on to your dashboard at similac.com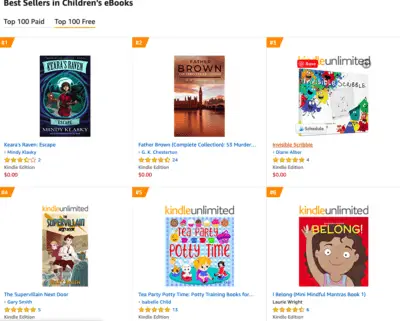 Receive: Kindle books for children
Pay: $0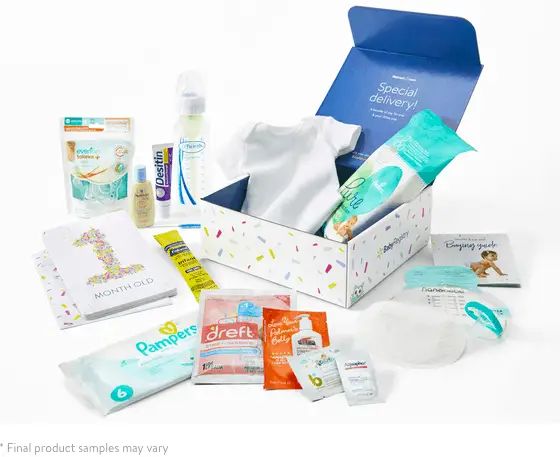 Walmart Baby Registry Welcome Box
Receive: a free welcome box when you sign up
Receive a free class at Kindermusic
Pay $0
Followup: When called by their representatives, inform them that you're interested only with the free class
Get: 101 free 4×6 prints, 5 free magnets, one free art print and one free set of address labels
Must be new customer
Get: Free books every month from 0-5 years old
Only available in certain cities
Get: A baby box Finland style that the baby can rest in, plus samples like breastmilk storage bags, 7th generation laundry detergent, breast pads, baby wipes and body wash, etc
Click on "Find Your Course" on the site and watch a 15-20 minute video course, andtake a short quiz
Gift For Minimal Cost
Get: A free $35 Baby Box with items for parent and baby
Pay:  $10 for any purchase
Receive: Choose a free Discovery Kit of 5 Diapers & 10 Wipes.
Pay:  $5.95 for shipping.
Followup: After the trial you will be auto-enrolled into a subscription cancel anytime by calling (888) 862-8818 to cancel your membership.
Get: Free pregnancy box with samples like Aquaphor, Waterwipes, a pacificer, etc
Pay: $6.95 shipping
Especially in the beginning, you could find yourself spending $100 / month just on diapers!
Get a DYPER Bamboo Diaper Subscription for $64/month! Soft + Antibacterial + Eco Friendly = Awesome Subscribe Now & Get a Free Diaper Bag!
Get: Free Diaper Bag + Diaper subscription
Pay: $64/month
Get:  5 Dr. Seuss books for $5.95, free shipping.  That's $1.13 per book!  You get the tooth book, the cat in the hat, go dog go, Ten Apples Up On Top, Mr. Brown Can Moo, Can You? You can also choose to save 50% off 2 additional books, 1 fish 2 fish or Wacky Wednesdays

Pay: $5.95

Followup:

You may cancel your subscription at any time for any reason by logging on to your dashboard at EarlyMoments.com, by emailing [email protected], or by calling Customer Care at 1 (800) 353-3140 Monday to Friday 9am-5pm EST.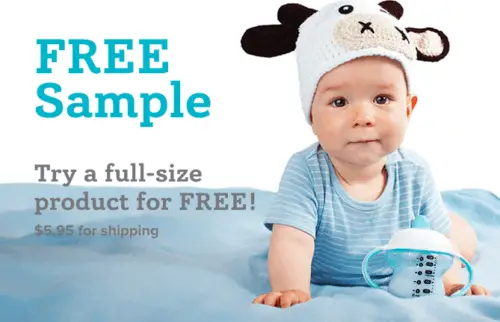 Get: 12.7 oz retail sized can (must be a registered customer to participate)
Pay: $5.95 shipping fee within the contiguous US and additional shipping fees apply to Hawaii, Alaska, Canada, and PO Box; just go to the product page of the product you would like to sample, select the sample SKU, and click the green "Add Free Sample" button. You will take a quick survey and when you are done, the product is automatically added to your cart. For the full details of the program, visit the Nature's One Sample Program

page.
Get a free carseat canopy with coupon code FTBOFF
Pay: $14.99 shipping fee
Nursing Cover from UdderCover.com
Get a free nursing cover from UdderCover.com by using coupon code FTBOFF
Pay: $14.99 shipping fee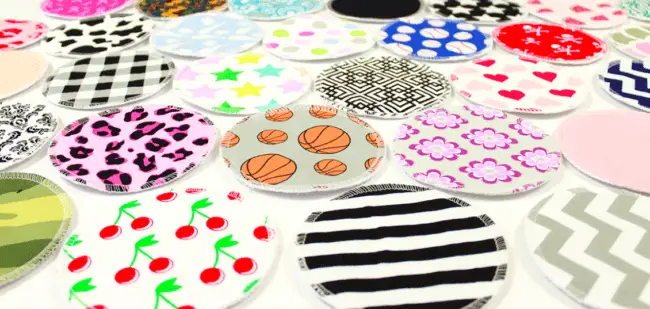 Get: 10 nursing pads by using the code FTBOFF
Pay: $14.99 shipping fee
Get: 5 new pairs of baby leggings from BabyLeggings.com by using promo code FTBOFF
Pay: $14.99 shipping fee
Free Subscription to Parents Magazine
Get: 1 yr subscription to Parents Magazine
Pay: Select 3 magazines and fill out profile
Discounts
Amazon Registry Completion Discount
Get: 15% discount, and up to 20% off diaper and baby food subscriptions if you try Amazon Prime
Followup: Eligibility for this discount is 60 days prior to the arrival date indicated on the registry and at least 14 days after the registry was created. Any c

hanges to the expected arrival date after the discount window begins will not change the start and end date of the completion discount.
Get: $30 off with promo code FTBOFF
Up to 20% off diapers, baby food, & more
Freebies That No Longer Exist
Scholar Share Pea to Pumpkin Pregnancy Journal
7th Generation Diapers
Gerber's Kit
Brand Formula
Worldbook
Baby Einstein Books
Sesame Street Books